Order Flowers now for guaranteed delivery before Dixie's visitation.
Dixie Mums Ewers
Dixie "Mums" Ewers, known to her grandchildren as "Nanny" 79 of Stratford, passed away on Sunday, February 28, 2021. A Memorial Service is scheduled for 11 oclock in the morning on Wednesday, March 3, 2021 at the Sherman County Barn with Rev. Kevin Anderson, officiating. Arrangements are entrusted to Beeson ~ Morrison Funeral Directors. Dixie was born on March 29, 1941 in Yoder, CO to Gerald and Katie (Lindt) DeVorss. She was united in marriage to Tom "Daddy-O" Ewers in 1955 in Las Vegas, NM; he preceded her in death on November 18, 2018. They had been long-time members of the community where they had a long and wonderful life together. Dixie was a true angel on earth. She was the most kind-hearted, and loving person. She was very giving of herself and would open her home to anyone. Dixie was an excellent caregiver as well as a babysitter. She also loved to go treasure hunting at junk sales. Dixie was a member of First Assembly of God and will be remember for her giving nature. She will be dearly missed by all who knew her. In addition to her husband, she was preceded in death by her parents, her daughter: Theresa Ewers and her son: Tucker Ewers. Dixie is survived by her sons: Jerry Ewers and wife Margaret of Stratford, TX, John Ewers and wife Jennifer of Kenton, OK; daughter: Vicky Penrod of Stratford, TX; brothers: Henry DeVorss and wife Shirley of Keyes, OK, George DeVorss of Fowler, CO and Oscar DeVorss and wife Jean of Greeley, CO; sister: Dorothy Varner of Stratford, TX; grandchildren: Marca Shurtleff and husband Hunter, Johnna Ewers, Cody Ewers, Jared Ewers, Ryan Ewers and wife Tammy, Randy Penrod and wife Tammi and Kelly Penrod of Stratford, TX; great-grandchildren: Rylie Ewers, Kylie Ewers, Gavin Ewers, Riley Penrod, and Mason Penrod. To plant Memorial Trees in memory of Dixie 'Mums' Ewers, please click here to visit our Sympathy Store.
To plant memorial trees or send flowers to the family in memory of Dixie Ewers, please visit our flower store.
---
Guestbook
A photo was added for Dixie Mums Ewers
Beeson - Morrison Funeral Directors May 18 2021 12:00 AM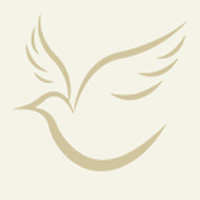 I have loved and enjoyed Dixie since the day we met, we just clicked! We had so many fun times together, sometimes doing nothing at all but catching up on our lives since our last meeting. And its a good thing that long-distance phone bills were a thing of the past! I was glad that my daughter had her for another mother, it made my heart easier knowing she was in good, loving hands. I will miss having her in my life but she joins her loved ones who preceded her and thats a joy to her.
Carole Hill of San Angelo, Texas Mar 6 2021 12:00 AM
Jerry and John and all the family Im sorry for your loss. You are in my thoughts
Mike Pool of Pittsboro NC Mar 5 2021 12:00 AM
Prayers for the Ewers Family, may God's loving arms surround all of you. She was a special and kind lady.
Ernie and Natacha Dyess of Amarillo Mar 3 2021 12:00 AM
Forever in my heart! Love you Dixie!
Beth Williams of Norman Mar 2 2021 12:00 AM
We are so sorry for the lose of Dixie. What a amazing woman, she will be greatly missed. I can't begin to imagine the reunion in Heaven what a glorious day. Praying for the Lord to comfort and bless all the family and friends. We love all of yall.
Peggy and Leonard Hawkins of Kerrick Tx Mar 2 2021 12:00 AM
We have so many loving memories of Aunt Dixie. She holds a special place in many hearts. Truly an angel sent from heaven.
Debra DeVorss of Great Bend, Kansas Mar 2 2021 12:00 AM
I have basically grown up with Dixie in my life, as a young girl to an older woman now. She taught me many valuable things throughout the years. My heart is broken and I will miss her. I just received tea towels from her that were special but their sentimentality has deepened to me now. Rest in peace Dixie and know your time here will be deeply missed
Holly Fickling of San Angelo,Texas Mar 2 2021 12:00 AM
A candle was lit in memory of Dixie Ewers
Holly Fickling of San Angelo,Texas Mar 2 2021 12:00 AM
John,Jerry and family. Sorry for your loss. Aunt Dixie was a very loving and special lady. She will be sadly missed. Love to all
Bobby and Laura Perry Mar 2 2021 12:00 AM