Order Flowers now for guaranteed delivery before D.L.'s visitation.
D.L. Miley
Heaven has gained another angel. D.L. Miley of Sunray, passed away Sunday, April 19, 2020 at the young age of 95. A graveside service is scheduled for 2 oclock in the afternoon on Thursday April, 23, 2020 at Lane Memorial Cemetery in Sunray with Rev. Seth Seale, pastor of Bible Baptist Church officiating. At the request of the family, those attending please remain in your vehicles for the service. Arrangements are under the direction of Morrison Funeral Directors. D.L. (Dewey) lived a long life of several different chapters. He was born in Erick, OK on June 15, 1924 to Lon and Ollie Mae (White) Miley. He graduated from Erick High School and was immediately drafted into the U.S. Army. D.L. served in the Army during WWII from 1943-1946. He was a member of the military police and had duty in the Philippines and New Guinea. Before he left for service, he met the love of his life, Cynthia Williams and she would send him several inspirational letters during this time. Upon being discharged from the service, D.L. traveled to Spurlock Community surprising her and after a quick courtship, they married on June 6, 1946. They moved to Sunray where they would raise their family. D.L. worked at Sunray CO-OP, at Diamond Shamrock and Northern Natural Gas Company before working for the Sunray School District in the maintenance and custodial department where he retired after 20 years. He was a member of Bible Baptist Church in Sunray. He enjoyed fishing, going to Sunray football games and making road trips to the New Mexico mountains. It not uncommon to see D.L. every afternoon in the cemetery to sit and visit Cynthia, the love of his life for 50 years. He is preceded in death by his wife Cynthia, his parents and a great grandson. D.L. is survived by a daughter: Vickie Dempster and a son: David Miley both of Sunray; 3 grandchildren, 10 great grandchildren and 21 great-great grandchildren and a special family friend: Michael Noland. The family suggests memorials be made to Bible Baptist Church.
To plant memorial trees or send flowers to the family in memory of D.L. Miley, please visit our flower store.
---
Guestbook
A photo was added for D.L. Miley
Beeson - Morrison Funeral Directors May 18 2021 12:00 AM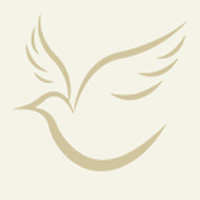 I was so sorry to hear of Mr. Miley's passing. Vickie was a good friend to me at Sunray High. She always spoke lovingly of her father. Much sympathy to the Miley family.
Colleen Morrow (Young) of Columbia, SC May 3 2020 12:00 AM
I am so sorry to hear about your dad my thoughts and prayers are with you.
shirley nelson of winfield ks Apr 21 2020 12:00 AM
A candle was lit in memory of D.L. Miley
shirley nelson of winfield ks Apr 21 2020 12:00 AM
Vickie Im so sorry to hear about your Fathers passing. Clois and I will be praying for you and your family.
Geneva and Clois Batten of Camas, Wa Apr 20 2020 12:00 AM
So sorry for your loss.
Brenda Young of Sunray Apr 20 2020 12:00 AM
Im so very sorry to learn about D.l.s passing. How wonderful that he was with you for that long! RIP D.L. In sympathy and friendship, Delbert Thomas
Delbert Thomas Apr 20 2020 12:00 AM