Order Flowers now for guaranteed delivery before Don's visitation.
Don Perry Schuman
Don Perry Schuman, 73, passed away Sunday, June 24, 2018 at Dumas Memorial Hospital. The funeral service will be conducted at 2 o'clock in the afternoon on Wednesday, June 27, 2018 at First Baptist Church with Pastor Keith Hight officiating. Family burial will follow at Dumas Cemetery under the direction of Morrison Funeral Directors. Donnie was Born September 3, 1944 to Fritz and Linnie (Schlee) Schuman in Dumas, TX. He grew up and remained in Dumas starting farming and ranching entities soon after graduating Dumas High School in 1963. While in high school he was part of the '61 and '62 Texas State champion football team. Donnie was mentored by his two older brothers, Joe and Dale Schuman. Along with many other Moore County agricultural pioneers, brothers Joe and Dale took Donnie under their wings and helped him to get established in and successful at farming and ranching. In the mid 90's Donnie established and grew a very successful restaurant and beverage establishment known as the Branding Iron. Donnie's welcoming and friendly personality, along with good food, became a reason for people to return time and again to the Branding Iron. The regulars knew to enter through the back door of the establishment. A sign over the door read 'Uncle Donnie's Back Door'. From then on the many folks in the community began to know him as 'Uncle' Donnie. The 'back door' to Donnie's home is still open today for anybody that wants to sit and visit, work through troubles, or address any needs. 'Uncle' Donnie Schuman was a man of the community. He handed out his business card that stated his profession as 'Professional BS'er". But Donnie's true mission in life was to make each and every person feel special, to lift them up, to encourage, and most importantly..make them smile. He performed and completed his task without concern for race, creed, religion, sex, age, or status. There are many good deeds and helping hand gestures that were never spoken of and were never meant to be spoken of. Donnie measured his success by the number of friends he could make. If you were a friend of Donnie's, you were a friend for life. Honor him. Donnie was married in 1964 to Jerrie Marie Howe who resides in Amarillo, TX. They had two sons. Jeffery Don Schuman and Thomas Fred 'Mutt' Schuman (Mutt and Jeff). Through transitions in life Donnie has been with his life partner Barbara Mulanax for 21 years. Donnie and Barbara enjoyed entertaining family and friends, spending time with each other cooking, and traveling to some of Donnie's favorite places. He is proceeded in death by his parents, brother Dale Schuman, brother Joe Schuman, nephew Robby Schuman, and son Jeff Schuman. Donnie is survived by long time life partner Barbara Mulanax. Son and daughter-in-law Mutt and Christen Schuman, parents to grandson Jeffery Rhett Schuman. Grandson Nicholas Joe Schuman, father to great granddaughter Emberly Joe Schuman. Granddaughter Jessica Cheyenne (Schuman) Gerhardt married to Stephen Gerhardt. Many cousins, nieces, and nephews. And loved ones that consider 'Uncle' Donnie a member of the family. Memorials may be made to Middlewell Methodist Church, 5859 Road W, Channing, TX 79018.
To plant memorial trees or send flowers to the family in memory of Don Schuman, please visit our flower store.
---
Guestbook
A photo was added for Don Perry Schuman
Beeson - Morrison Funeral Directors May 18 2021 12:00 AM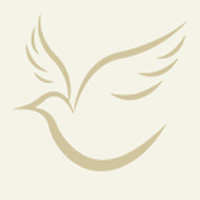 I met Donnie in 1972 shortly after my father purchased a section of land from Donnie! I babyset Mutt & Jeff for Donnie and I enjoyed all the good times I enjoyed with all of the Schuman families at Joes bunkhouse and their homes! We had a great time at Donnie & Wayne's birthday party a few years ago! Donnie was a good friend and will be missed by many! So sorry for your lost! Prayers for you all!
Kent Watson Jun 30 2018 12:00 AM
DON MET DONNIE AT EDWARDS CHRYSLER WHEN I MOVED HER 6 YEARS AGO.DONNIE WAS SO FUNNY AND FULL OF STORIES,AND BOY DID HE LOVE DUMAS AND HER PEOPLE.I AM SO SAD I WILL NEVER GET TO HEAR ANOTHER STORY FROMHIM.I AM ALSO EATING ALL THE TIME AND EVERY TIME HE'D COME IN HE WOULD SAY WHATCHA EATING DONDO.GOD SPEED DONNIE,MUCH LOVE.
DON AND JAMIE OAKLEY Jun 26 2018 12:00 AM
Donnie was a good friend and will be missed by all he called friend God speed "Uncle, Donnie"
Jimmy Bassham Jun 26 2018 12:00 AM
SO SORRY TO HEAR THE LOSS OF SUCH A SPECIAL MAN. HE WILL BE MISSED. MY PRAYERS TO YOU BARBARA AND THE FAMILY. HE WAS SPECIAL PERSON
debbie wagner Jun 25 2018 12:00 AM
Sympathy to all. All of the Schumann family have been life-long friends. My parents were good friends with Lennie and Fritz. Dale , Joe and Donnie were great guys! A piece of Moore County will be missing.
Betty Blair Jun 25 2018 12:00 AM
Thanks for our long time friendship! Miss your smile!
Zelda Jun 24 2018 12:00 AM
Donnie will be truly missed! My prayers and love are with you Barbara and all family!
LaFonda Keisling Jun 24 2018 12:00 AM
This man was Definently a Great friend.. He will definently be missed.. I'll never forget his smile, whenever he would see me. He smiled that smile, when I walked into his hospital room, and I'll never ever forget it. I'm so glad I got to spend some time with him that day.. so many memories of the Branding Iron for sure. Praying for the family. Love y'all, Whitney, Jerry, and Hayden Defries
Whitney Defries Jun 24 2018 12:00 AM
Barbara, and family Don was very friend person to be around. Thinking so you all at this time of your loss. May God be with all.
Connie Adams Jun 24 2018 12:00 AM
Show More Entries