Order Flowers now for guaranteed delivery before Donald's visitation.
Donald Richard Ponder
Donald Richard Ponder, 83, upgraded his beautiful Farm home in Dumas to his Forever home in Heaven on October 27, 2018. He was born in Dumas, Texas on July 18, 1935 to Wesley Wellington Ponder and Hattie Byrd Ponder. The Ponders moved to Odessa where his dad was a contractor. His father passed away in 1946 and the family moved to Dumas. Don, an owner and realtor of Ponder Land Company, knew the importance of location, location, location. No doubt, he will appreciate his mansion in Heaven, but especially the Streets of gold'. While he might have been tight' with his money (at least that is how many described him), he was always generous with his church and his family, providing educational funds for his grandchildren. Don graduated from Dumas High School in 1953 and enrolled at Panhandle State University and studied for two years. Don left college and joined the United States Army and server during the Korean Conflict. After service he enrolled at Sul Ross University and graduated with a Bachelor of Business Degree. During high school and his college years he remained true to his passion for the rodeo life. Don was an accomplished bulldogger and a member of the Professional Rodeo Association and wore the buckles he won proudly. On May 30, 1968 Don married the love of his life Sharel Barker. They moved to Dumas, Texas where Don worked for Diamond Shamrock, Ponder Land Company and farmed west of Dumas at Pondies Place. Don raised Sharel's three young children as his own. Both Don and Sharel were valued members of the First United Methodist Church in Middlewell, Texas. Sharel passed away after 42 years of marriage in 2010. Don continued to farm until his death. He treated three special women, his business bookkeeper and two other women who he fondly called 'Don's Angels' to lunch many Fridays. Eva Stinson and Jean Ivie were his friends and also his caretakers. Both had cared for his late wife, Sharel, and they were family. 'I think they 'spoil him,' commented his physician, Dr. Streenivasen, noticing the home-cooked meals and desserts they served him. Don was well known for his sense of humor and caring nature. He called all women, no matter their age, young lady'. Every November for many years, he and Sharel made a trip to New Mexico to pick up 75 cases of apples (their standard order) for friends, neighbors and family. He was preceded in death by his parents and his wife Sharel. Don was survived by his stepsons: Danny Rice of Borger, and his children, Jared, Aaron, Claire, and Morgan, as well as Don's great grandchild Kyanna; David Rice of Amarillo; and Bobby Rice of Dumas and his children Amanda Punky' and Brandi as well as the newest addition to the family, great grandson Oliver; a brother David Ponder and wife Janace of Amarillo, as well as their two daughters Ryan and Abby The Dove' Ponder Mitchell and their children Kaylee, Sidney, Westley and Lizzie; and Josh and Paige Ponder Erb and their children Michael, Peyton, Shelby and Madison and great grandson Easton. The family suggest with gratitude that memorials be to the First United Methodist Church, 5895 Road W, Channing, Texas 79018 or to the donor's charity of choice.
To plant memorial trees or send flowers to the family in memory of Donald Ponder, please visit our flower store.
---
Guestbook
A photo was added for Donald Richard Ponder
Beeson - Morrison Funeral Directors May 18 2021 12:00 AM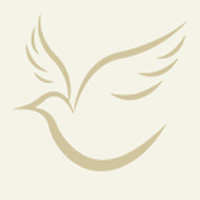 Condolences to the Ponder family . He was an very special man , enjoyed working with him !! Blessings
Dudley Cain Nov 1 2018 12:00 AM