Order Flowers now for guaranteed delivery before Dorothy's visitation.
Dorothy Collier
Dorothy Collier, 93 of Dumas passed away on Thursday, August 24, 2017. A Graveside Service is scheduled for 2 o'clock in the afternoon on Monday, August 28, 2017 at Dumas Cemetery. Family will receive friends from 3 o'clock until 5 o'clock in the afternoon on Sunday at the funeral home. Arrangements are entrusted to Morrison Funeral Directors. Dorothy was born on December 15, 1923 in Shamrock, TX to John and Ova Mae (Agan) Stewart. She had worked for and retired from TG&Y was a resident of Dumas for over 65 years. Dorothy was united in marriage on December 15, 1940 to Willis Collier in Vernon; he preceded her in death on 2002. Dorothy loved to crochet and was very good at it. She loved her church and her family very much. She was a member of First United Methodist Church and will be dearly missed. In addition to her husband Willis, she is preceded in death by her parents; sons: Jerry and John Collier; grandson: Clay Collier; brothers: Orville and J.T., and sister: Christelle. Dorothy is survived by her daughter: Kathy Ledbetter and husband Roger of Borger; sister: Peggie Hall of Missouri; and daughter-in-law: Dee Dee Collier of San Antonio; 9 grandchildren; 26 great-grandchildren; and 28 great-great-grandchildren. The family suggests with gratitude memorials be made to a favorite charity.
To plant memorial trees or send flowers to the family in memory of Dorothy Collier, please visit our flower store.
---
Guestbook
A photo was added for Dorothy Collier
Beeson - Morrison Funeral Directors May 18 2021 12:00 AM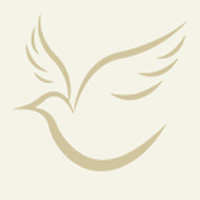 I remember years ago when my mother, Ima Jean Green worked with Dorothy at T G & Y when it was a little variety store with lots of goodies in it. Mother and Dorothy took great pride in keeping that store clean and straight after people came along and just shuffled things; oh did that make them upset but they just went back again to get it straight again. May God bless each of you greatly, follow her example of being a clean and straight woman herself. ORPHANED Read John 14:15 - 21 Jesus said, "I will not leave you as orphans; I will come to you. Before-long, the world will not see me anymore but you will see me. Because I live, you also will live. On that-day you will realize I am in my-Father, I am in you and you are in me. John 14:18 - 20 New-International version Even-though I was an adult when my parents died, I felt a keen-sense of what it was like to be an orphan. Gone were the two-people who had nurtured me and shaped my life. Sharp-grief gave way to bewilderment, "Who am I now; who knows me deeply yet loves me anyway? The gospel of John recounts Jesus telling His-disciples although the time is coming they would see Him no-more but He would always be a part of them just-as they would forever be a part of Him. So it has been with my parents. I see now even-after their-deaths, their example of loving-kindness continues to teach me and guide my-life. That goes deeper than just warm-memories. My parents are in me at a deep-level, deeper than the mind can comprehend and as-deep as the heart. Surely God was their-heart's teacher. In the same-way I come to know God through the life and love of Jesus. Nurturing that-relationship through prayer, study, giving and serving keeps me forever-connected to the living-God. Gracious-God, let who we are reflect who You are in all we do. Amen Because of God's great-love for us, we are never-orphaned. MOMMA WAS A ROCK Rev. Jim Reeves I remember my momma singing as she went about her-day; cooking, cleaning and washing, for that was just my-momma's-way. Her family was everything to her and somehow she was always there to give a hug, dress-a-wound or to hear our-bedtime-prayer. No matter how our lives changed with the ticking of-the-clock; we could always count on Momma, 'cause Momma was-our-rock. My loving grandmother, the day you left, my heart filled-with-pain, it felt-like-a theft. I feel-so-much sorrow, deep-is-my grief; now you're-not-suffering, that's-a-relief. I hope sincerely you rest-in-peace, my-love-for you shall-never-cease. I miss you so-much deeply-and-dearly, I'll remember-your-voice forever-and-clearly. For-so-many of us, you-were-our foundation, a beautiful-life deserves a standing-ovation. Thank you, Grandmother for selflessly sharing; such a-loving-grandmother, thoughtful-and-caring.
Jackie R. Green Sheldon Aug 26 2017 12:00 AM
My deepest sympathies. I also worked with Dorothy at TG&Y in Dumas. She was sweet, caring, and loved by all. Words cannot comfort, but know she made me a better person. Godspeed Dorothy.
Rick Sanders Aug 26 2017 12:00 AM
My blessed Grandma, Today I miss you more than yesterday. You taught me strength, love and forgiveness. You always made me feel wanted and important. You showed me that no matter what happens in life to always have faith in God. I am so proud to carry your name. Thank you so much for listening to me and for giving me advice that I have used in all areas of my life. You was such a blessing that I will carry with me for the rest of my life. I can't wait to see you again in Heaven. Just save a huge hug for me. I love and miss you, Dorothy Dianne Jimenez
Dorothy Dianne Jimenez Aug 25 2017 12:00 AM
May God bless each of you. She and my wife Chris worked together at TG&Y. Clyde Horton
Clydehorton55 Aug 25 2017 12:00 AM
Grandma you taught me how to be strong. You never judged me but supported me when others let me down. No matter where I was I knew you was just a phone call away. You taught me how to crochet and make pretty things. Heaven got such a sweet angel. I love you and will miss you terribly. I cry tear of joy and grief for you. Grandma be blessed.
Dianne Jimenez Aug 24 2017 12:00 AM
I worked with Dorthy at TG&Y years ago and I always thought a lot of her . She was a very sweet lady . Sorry for your loss .
Brenda (Coffer)Reece Aug 24 2017 12:00 AM