Order Flowers now for guaranteed delivery before Eddie's visitation.
Eddie Glen Franklin
Eddie Glen Franklin, 83 of Dumas, passed away on Friday, December 18, 2020. A Memorial Service is scheduled for 10 oclock in the morning on Monday, December 21, 2020 at Sunray Church of Christ with Jonathan Zerby and Darrell Gray, officiating. Arrangements are under the direction of Beeson ~ Morrison Funeral Directors. Eddie was born on July 20, 1937 in Erick, OK to Charles and Margie (Reed) Franklin. He graduated from Sayer High School; and he honorably served in U.S. Navy. Eddie married the love of his life, Anna Marie Franklin, in 1958 in Erick, OK. His love for his wife was beyond compare; she preceded him in death in 2015. Eddie was employed by Continental Carbon from 1964 to 1996 until his retirement in 1996. Eddie was a neat well-dressed man who was always put together. Not only did he take pride in his appearance he took pride in keeping a great lawn and clean car. Eddie also loved to play his guitar and sing for his family. He enjoyed going to the Moore County Senior Citizens Center and was a member of Sunray Church of Christ. Eddie will be greatly missed by his family and friends. In addition to his wife, Anna Marie, he was preceded in death by his parents. Eddie is survived by his daughters: Glenda Gray and husband Darrell of Dumas, TX and Kathy Hutson and husband Terry of Glenwood, AR; grandchildren: Bridget Lovell and husband Johnny, Alysha Lutz and husband Matt, Hollye Watson and husband Chad, Darek Gray and wife Britanee, Joshua Hutson and wife Jen, and Kayli Conrad and husband Michael; and 20 great-grandchildren. To plant Memorial Trees in memory of Eddie Glen Franklin, please click here to visit our Sympathy Store.
To plant memorial trees or send flowers to the family in memory of Eddie Franklin, please visit our flower store.
---
Guestbook
A photo was added for Eddie Glen Franklin
Beeson - Morrison Funeral Directors May 18 2021 12:00 AM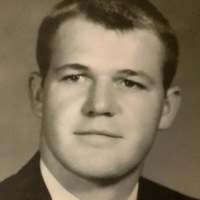 Our deepest sympathy for the loss of your sweet grandpa, dad, brother, friend. Hearing our grandchildren talk so fondly of their Papa Eddie speaks volumes of the influence he has had on the hearts of those he loved so dearly. Our thoughts & prayers are with you all as you mourn your loss & celebrate his going home to Jesus. With much love, Joey & Clair Watson (Hollyes in-laws)
Joey & Clair Watson of Wade, NC Dec 20 2020 12:00 AM
Dear Glenda and all the family. Our deepest thoughts and prayers are with you all in the loss of Eddie. He was a wonderful Christian man. Heaven has gained another wonderful soul.
Mike & Merry Weatherby of Plains, KS Dec 20 2020 12:00 AM
We are so sorry for your loss. Eddie was a good man and we were glad to have met him and called him a friend . We have lots of fun memories .
Ronnie Betty Alexander of Dumas Tx Dec 20 2020 12:00 AM
His laugh. I can hear his laugh. Soooo many memories.... But it will always be the memory of his laugh that will make me smile when I think of him.
Casey Franklin of Piedmont, Oklahoma Dec 20 2020 12:00 AM
I could not have asked for a better brother than Eddie, firstborn of the Franklin Kids, first to leave. My heart is broken.
Hershel and Becky Franklin of Norman, Oklahoma Dec 19 2020 12:00 AM
Sending my condolences on the passing of a great man. Glenda and Kathy, I thought so much of both your parents. Marie was like a second mom to me and Eddie could always be counted on to make me laugh with his quick sense of humor! I will miss seeing him mowing or washing his car every day when I pass by his house on my way to my office. You were both raised by great examples of Christian parents and you have taken what you were taught and have also been great Christian parents. Love and prayers being sent your way.
Belinda Irvin of Dumas Dec 19 2020 12:00 AM
So sorry for your loss. Eddie was a good man.
Jerry Defries of Sunray Dec 19 2020 12:00 AM
To the family of Eddie Franklin. Your dad, grandad, great grandad, and friend to many. My sympathy to each of you. Eddie was such a nice guy. I have fond memories of him and Marie. She and I taught Bible class to little kids for a long time. May ourGod above give you comfort and peace in the days ahead.
Robbie DeShazo Dec 19 2020 12:00 AM