Order Flowers now for guaranteed delivery before Eddy's visitation.
Eddy Leon Livingston
Eddy Leon Livingston, 61 of Dumas, passed away on Tuesday, March 26, 2019. The funeral service will be conducted at 11 oclock in the morning on Thursday, March 28, 2019 at the Church of the Nazarene with Pastor Steve Swanson officiating. Interment will follow in Northlawn Memorial Gardens under the direction of Morrison Funeral Directors. Eddy was born on October 4, 1957 in Dumas, TX to Harold and Louise (Clark) Livingston. He grew up in Dumas and graduated from Dumas High School in 1976. He would later attend Amarillo College and obtain an associates degree in science. Eddy was married to Donna Langley on September 3, 1977 in Dumas where they would make their home. Eddy had worked for Continental Carbon for his career. Eddy loved cars, snow skiing, golf and computers. However, his greatest joy was his family, especially his grandchildren. He was a member of the Church of the Nazarene in Dumas for over 20 years. Eddy is survived by his wife, Donna of the home; daughters: Lori Alexander of Dumas, TX and Kayla Scott and husband Jacky of Amarillo, TX; grandchildren: Patric Alexander, Karli Alexander and Jesse Ashcraft III; parents: Harold and Louise Livingston of Dumas, TX; brother: Jeff Livingston and Kyle Ann of Borger, TX; mother in law: Lavada Thornton of Amarillo, TX; one brother and sister in law, two nephews and two nieces. The family suggests with gratitude, that memorials be made to Memorial Hospice, 224 E 2nd, Dumas TX 79029, Church of the Nazarene, 406 S Porter, Dumas TX 79029 or to Emma Preston Medical Fund at First State Bank, PO Box 680, Dumas Tx 79029.
To plant memorial trees or send flowers to the family in memory of Eddy Livingston, please visit our flower store.
---
Guestbook
A photo was added for Eddy Leon Livingston
Beeson - Morrison Funeral Directors May 18 2021 12:00 AM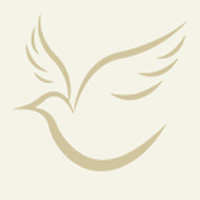 Oh Donna...such a long and difficult journey for you both. My heart goes out to you. Though the sorrow may last for the night, His joy comes in the morning!!
Kathy Lewis Linnville of Amarillo Nov 22 2019 12:00 AM
Just looking through the computer and came across this, sorry for your lose I remember him been at least 35 years
Brian Chrostowski of Raymore Aug 3 2019 12:00 AM
Keep faith after all is done. He did.
Linda Mendoza Mar 27 2019 12:00 AM
You and your family are in my thoughts and prayers! May God comfort you and your family during this time of loss!
Sheryl Cox of Dumas, Texas Mar 27 2019 12:00 AM
Donna, Lori and Kayla, We are so sorry to hear about Eddy. I will always remember his smile and laughter. We love you and are praying for you.
Stephanie and Colby of Portales, NM Mar 27 2019 12:00 AM
I am so sorry for your loss. My love, thoughts, and prayers are with you and the family Donna.
Darlene Kallus of Hillsboro, Tx Mar 27 2019 12:00 AM
Donna and all of the family ~ I am so sorry to hear from Beth today of your great-loss and void in your life. You have all fought the good-fight faithfully for and with him for so- long. Sorry we cannot be there for you but know our thoughts, prayers, cares, love and concerns are right there with you as you begin this next-chapter in your lives. You are each and every single-one right there in our hearts. I know Terri will represent us well in strength and a strong- shoulder for you in the future. Grieve-as-you must, not-as-others will tell you is right, wrong or indifferent. Travel the pathway ahead as you need, there are no-pathways as each has their individual-one. Love, hugs and kisses with our Lord's blessings - Aunt Jackie, Kelly, Beth, Ty, Lacey, Conner Wayne, Chris, Mariah and Reagan.
Jackie R. Sheldon of Stillwater, Oklahoma Mar 26 2019 12:00 AM
May your family be comforted in such times of sorrow.
Denise Reinart Morris of Rowlett TX Mar 26 2019 12:00 AM
So sorry for your loss. We are praying for peace and comfort. God bless you all.
Jean Hailey of Lubbock Texas Mar 26 2019 12:00 AM
Show More Entries