Order Flowers now for guaranteed delivery before Elias's visitation.
Elias Martinez Cano
Elias Martinez Cano, 44 of Dumas, passed away on Saturday, June 18, 2016. Funeral Services are scheduled for 11 o'clock in the morning Wednesday, June 22, 2016 at Templo Elim with Pastor Enrique Venegas officiating. Interment will follow at Dumas Cemetery. Arrangements are entrusted to Morrison Funeral Directors. Elias was born on January 27, 1972 in Mexico, to Adolfo Sr. and Irma (Martinez) Cano. He was a Dumas High School graduate and went on to work for the City of Dumas as a Heavy Equipment Operator and Foreman of the Water Department. Elias also worked for Four Star Construction. Elias loved the Dallas Cowboys and fishing. He had a big heart and will be missed. Elias is survived by his parents: Adolfo and Irma Cano of Dumas; son: Fabian Carlos Cano of Colorado; brothers: Jorge Cano of Amarillo and Adolfo Cano Jr. of Dumas; sister: Eunice Cano of Dumas; nephews: Jorge Luis Cano of Amarillo, Nathan Robert Ruiz of Dumas; niece: Mireya Cano of Amarillo; great niece: Tara Cano of Amarillo; great nephew: Adrian Cano of Amarillo and numerous other extended family members.
To plant memorial trees or send flowers to the family in memory of Elias Cano, please visit our flower store.
---
Guestbook
A photo was added for Elias Martinez Cano
Beeson - Morrison Funeral Directors May 18 2021 12:00 AM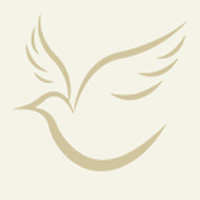 I'm so sorry for your loss. Elias was such a nice person. I remember days at the arcade and pool with him and some of the rest of the gang. Always such a nice, respectable person.
Amy Jun 22 2016 12:00 AM
Thoughts and prayers go to all the family for their loss. I grew up with Elias all through grade school and we graduated together. He was always funny and could breakdance like none other. He will be greatly missed by all! Fernando & Cori Guevara
Cori Palmer Guevara Jun 22 2016 12:00 AM
Elias will be greatly missed. He was a good friend, uncle,and brother in law. We went to school together since we were kids and had a lot of great times. He always had a way of making everyone laugh. Sorry for your loss. My condolences to the family.
Imelda Medrano Jun 20 2016 12:00 AM
Rip prayers for your family
David Trejo Jun 20 2016 12:00 AM
I am so sorry for your loss - I know he will be missed - I went to school with Elias. Prayers go out to your family. Tisha Haltom
tisha haltom Jun 20 2016 12:00 AM
Sorry for your families loss my deepest condolences and prayers.
Steve Guzman Jun 20 2016 12:00 AM