Order Flowers now for guaranteed delivery before Elizabeth's visitation.
Elizabeth Thrasher
E. Maxine Thrasher, 69, of Dumas, passed away on Friday, December 15, 2017. A Memorial Service is scheduled for 10 o'clock in the morning on Tuesday, December 19, 2017 at Temple Baptist Church with Rev. Chris Fobbs, pastor of the church, officiating. Arrangements are entrusted to Morrison Funeral Directors. Maxine was born February 20, 1948 in El Paso, TX to Thomas Hardy and Elizabeth Mora (Purvis) Robinett. She moved to this area when she was about 10 years old and never left. Maxine married Levi Thrasher in Las Vegas, NV on January 31, 1969; he preceded her in death. She worked as a bus driver, a prison guard, and hotel clerk. Maxine was famous for her tacos; people would come from far away when she was making them. She was a bingo and casino fanatic and also enjoyed playing canasta and 31. Maxine loved taking care of her grandchildren and now her great-grandchildren; they all loving knew her as 'Memaw'. She was a member of Temple Baptist Church of Dumas and will be missed by all who knew her. In addition to her husband she is preceded in death by her parents; step-daughter: Sandra Cottongame; and sister: Lucille Morton. Maxine is survived by her daughter: Judy McGuire of Dumas; grandsons: Shane Sachitano and Sean Carothers and wife Stephanie all of Dumas; granddaughter: Tiana McGuire of Tyler, TX; brother: Tom Robinett of Sunray; great-grandchildren: Lily Sanchez and Luke Sachitano both of Texarkana, TX, Zakery McGuire of Tyler, and Seraphine Carothers of Dumas; and daughters of the heart.
To plant memorial trees or send flowers to the family in memory of Elizabeth Thrasher, please visit our flower store.
---
Guestbook
A photo was added for Elizabeth Thrasher
Beeson - Morrison Funeral Directors May 18 2021 12:00 AM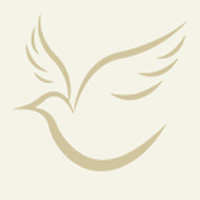 Judy, Shane and Sean I am so sorry for the loss and sadness you are feeling and the others in her life are feeling as well. It took mee awhile but I finally came to realize those I love never go any further away than my heart. I truly believe you all now have a beautiful angel close by watching over you just as she did in this life. Take care of yourselves.
lisa gatlin Dec 20 2017 12:00 AM
Memaw, I know that you are with Pepaw now, watching over all of your family just like you did when you were here. Lily and Luke and I love you, and I am so glad I got to know you and have you in our lives. I loved how you were up for any adventure, how you were so easy going, and how kind and understanding you always were. You will be missed by so many.
Brittany Carder Dec 18 2017 12:00 AM
Judy and family, Please know that you are all in our prayers. May you feel the comfort of many as we all pray for you all today and the days coming. Love to you all, Jen and Matt
Jennefier and Matt Allison Dec 18 2017 12:00 AM
AM SO SORRY FOR THE LOSS OF YOUR LOVING MOTHER JUDY !!PRAYER FOR PEACE TO OVER THAK YOU!!
SHIRLEY STOKES Dec 18 2017 12:00 AM
Judy and family, We live and are thinking of you all at this difficult time. My heart aches for you! Love you cousin, Tammy Lynn & family
Tamara Long Dec 17 2017 12:00 AM
You will be in our prayers and greatly missed
Diane Collins Dec 17 2017 12:00 AM
I love you Judy, Shane and Sean. You are all in my prayers and I know you miss Memaw. She was like my 2nd Momma and I am going to miss that smile even her rolling her eyes at Judy haha! Peace be with you all Gay and Jerry Bridges
Gay bridges Dec 17 2017 12:00 AM
Maxine was a lovey lady with a heart of gold Her smile lid the room. Prayers go out to the family For peace . Love Brenda&family.
Brenda Dec 17 2017 12:00 AM
Memaw you filled a place in my heart after losing my mama..... I will miss you smile and be forever grateful for letting me adopt you.
Sue Robertson Dec 17 2017 12:00 AM
Show More Entries