Order Flowers now for guaranteed delivery before Ellis's visitation.
Ellis Moore
Harold Ray Ellis Moore, Jr, known to most as Ellis, went Home to meet his Lord on Thursday, December 17, 2020. A memorial service for Ellis will be held on Monday, December 21st at 1:00 at the Bobcat Stadium in Sunray, Texas under the direction of Beeson ~ Morrison Funeral Directors. Visitation will be at the Morrison Funeral Chapel also in Sunray on Sunday, December 20th from 2:00 to 5:00. The family respectfully requires that masks will be worn at all times during the service and visitation. Ellis was born on May 19, 1958 in Lubbock, Texas to Harold and Karen Moore, and he was the oldest of four children: siblings include Tom Moore of Sunray, Tracie Anderson of Sunray, and Kim Washburn of Cheyenne, Wyoming. With his family, Ellis moved frequently, living in southern Arizona, Gruver, Dimmit, and finally settling in Sunray during his sophomore year of high school. While in Sunray, Ellis met Sharon Cartrite, and the two started dating within months of meeting. Ellis and Sharon were married on January 5, 1979, and the couple raised three children together: James Moore, a commercial airline pilot living in Fort Worth, Texas; Katie Angel, a teacher living in Orlando, Florida; and Kevin Moore, an Army Reservist and Disaster Logistics Coordinator living in Flower Mound, Texas. Aside from their biological children, Ellis and Sharon have taken several children from Sunray into their family as their own. During his years in Sunray, Ellis coached several Little League teams and often coached the Sunray All-Star team at the end of each season. So many kids in Sunray were impacted by Ellis love of the game but an even bigger love of shaping young men and women into respectful, hardworking adults. Ellis also served on the Sunray Coop Board of Directors, serving both as the secretary from 1999 to 2005, and then as the Vice President from 2006 to 2014. Ellis loved this land, but loved the people of this land even more and served on the Board with pride and an understanding of the responsibility of doing whats best for Texas agriculture. Ellis was a member of the Sunray church of Christ and served as both a deacon and an elder. Starting and supporting the Spanish-speaking congregation of the church of Christ was a passion that Ellis developed later in life, and he worked hard to make sure that the Gospel was spread to everyone regardless of language. Along with his brother Tom, Ellis farmed for 50 years and pushed the boundaries of agricultural technology and practices. Together Tom and Ellis built a business that looked to serve and benefit the community and people around them. Ellis was preceded in death by his parents Harold and Karen and his nephew Mitchell Moore. Ellis is survived by his wife, Sharon; son, James and his wife Amy and children, Claire and Luke; daughter, Katie and her husband Tony and children Tony, Joanna, and Madelyn Ellis; son, Kevin; brother, Tom and his wife Carolyn; sister, Tracie and her husband Larry; sister, Kim and her husband Robert; grandchildren Adriana, Hector, and Daniela Bustillos; 16 nieces and nephews and their spouses; and 15 great-nieces and great-nephews; and grand-dog Raider. In lieu of flowers, the family requests that donations be made to the Sunray Youth Baseball Program. An account has been set up for donations at Happy State Bank in Sunray or to PO Box 262, Sunray Texas, 79086. To plant Memorial Trees in memory of Ellis Moore, please click here to visit our Sympathy Store.
To plant memorial trees or send flowers to the family in memory of Ellis Moore, please visit our flower store.
---
Guestbook
A photo was added for Ellis Moore
Beeson - Morrison Funeral Directors May 18 2021 12:00 AM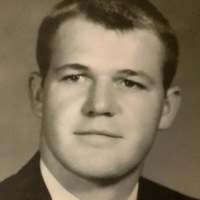 Ive never known better people
Jim Spector of Omaha, NE Dec 24 2020 12:00 AM
A candle was lit in memory of Ellis Moore
Jim Spector of Omaha, NE Dec 24 2020 12:00 AM
But blessed is the man that trusts in the Lord, whos confidence is in him. He will be like a tree planted by the water that sends out its roots by the stream. It has no fear when the heat comes, its leaves are always green. It has no worries in a year of drought, and never fails to bear fruit. Rest well my friend , your character and reputation will live on in others forever. Harold Grall
Harold Grall Dec 22 2020 12:00 AM
My heart goes out to the family of Ellis. I greatly enjoyed knowing him, and am deeply saddened by his passing. I cherish the memories of when I visited as a kid and again as an adult during college, when I spent time with Ellis and Tom, met their families, and toured their cotton farm in Dumas. Ellis was a great guy and a lot of fun to be around. I could listen to him and Tom tell stories until the cows come home.perhaps one reason why the Moore family arent good dairy farmers. Thank you for showing me how to drive a cotton stripper, and for sharing your way of life with your little cousin from Dallas. I hope you liked my use of an oldem-times idiom and my joke on dairy farmers (hidden within it a bit of family history, since Grandpa Joe did attempt to be a dairy farmer, but failed because he got tired of the smell of spoiled milk). If you didnt like it.in that case, Tom put me up to it. I know the space Ellis leaves behind cannot be filled, I know he will be dearly missed. I hope everyone who loved him is able to spend time together and lean on each other in these troubling times. Peace be with you all. Natalie Moore
Natalie Moore of Dallas Dec 22 2020 12:00 AM
Been thinking of you all. Will never forget the great memories from church. Sharon we love you. From Armando, ngeles, Maricruz, Maricela and Magdalena
Maricruz Espino of Amarillo TX Dec 21 2020 12:00 AM
A candle was lit in memory of Ellis Moore
Maricruz Espino of Amarillo TX Dec 21 2020 12:00 AM
Thinking of you all.
Sandy and Morris Carter of Cedar Park, Texas Dec 21 2020 12:00 AM
Ellis was such a kind man. Every time I saw him, he had a big smile. I loved visiting with him at Second Sunday fellowship meal at church when I visited my parents. Ill miss him so much. What a wonderful man.
Dana Nelson Laymance of BAKERSFIELD, California Dec 21 2020 12:00 AM
Sending our thoughts and prayers.
Jeff & Vikki Unsell of Baytown, Texas Dec 21 2020 12:00 AM
Show More Entries