Order Flowers now for guaranteed delivery before Elsie's visitation.
Elsie Pickens
Elsie Viola Pickens, 98, of Stratford, passed away on Saturday, January 27, 2018. Graveside services will be held at 10 o'clock in the morning on Wednesday, January 31, 2018, at Stratford Cemetery. A memorial service will follow at 11 o'clock at First Baptist Church with Larry Norris officiating. Arrangements are entrusted to Morrison Funeral Directors. Elsie was born on October 15, 1919 in Kiowa, Kansas to Ashley and Mollie (Case) Ellison. She moved to Texas in 1928 with her parents, six brothers and two sisters and had been a resident of Sherman County ever since. She married Kenneth Pickens on June 23, 1940 in Guymon, OK; he preceded her in death in 1986. Elsie was a member of several organizations, including: Home Designer's Club, Happy Hour, Manor Friends and Scot Hall. She was also honored as the Old Timer Queen for Sherman County. She worked at Poly Clean for over 26 years until her retirement. After retirement, she enjoyed helping folks get to their doctor's appointments. Elsie also loved First Baptist church, where she was a lifelong member. In addition to her husband, she was also preceded in death by her parents; six brothers; two sisters; grandson: Steven Pickens; son in law: Dick Bachman; daughter in law: Zelda Pickens. She is survived by her children: Kay Bachman, Ronnie Pickens, Ricky Pickens and wife Sharon and Ann Keck and husband Mike; 9 grandchildren, 16 great grandchildren and 10 great great grandchildren.
To plant memorial trees or send flowers to the family in memory of Elsie Pickens, please visit our flower store.
---
Guestbook
A photo was added for Elsie Pickens
Beeson - Morrison Funeral Directors May 18 2021 12:00 AM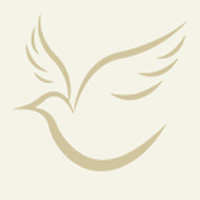 I had a nice, though brief, visit with Elsie last time I was in Stratford. She was always a kind and cheerful lady. I am sorry for the hole her passing has left in the lives of her family, but glad that she is now praising her savior face to face. Blessings to you, her family.
Mary Catherine Judd Jan 31 2018 12:00 AM
Aunt Elsie always brought such a sweet presence when we were able to be with her. We are sure that she will be missed by family and friends. Our condolences to each of you. In Christ's love, Henry & Sheri
Henry & Sheri Harnly Jan 30 2018 12:00 AM
Elsie was always such a sweet lady. Always had a smile for you. Our thoughts and prayers are with the family.
Ernie and Natacha Dyess Jan 29 2018 12:00 AM
What a wonderful lady. Sorry for your loss.
Don & Lura Zimmerman Jan 29 2018 12:00 AM
Im so sorry to hear of beautiful Elsies passing. When papa Tom was still alive we had opportunity to visit with her several times. What a reunion she is celebrating now! My deepest condolences for your loss. She was indeed an amazing lady! Darla Newbold
Darla Newbold Jan 28 2018 12:00 AM