Order Flowers now for guaranteed delivery before Ethel's visitation.
Ethel M Barnes
Ethel M Barnes, 89 of Dumas, passed away on Monday, December 23, 2019. Private family graveside services will be held under the direction of Morrison Funeral Directors. Ethel was born on June 5, 1930 in Lamar, OK to Thomas and Dora Mae (Freeman) Looper. She graduated from Hedrick High School in Jackson County, OK in 1948. She was united in marriage to Orlin Barnes on November 25, 1948 in Altus, OK and the couple would eventually move to Dumas in 1952 where they raised their children and made their home. She was a member of the 6th and Meredith Church of Christ and was very active in Moore County Senior Citizens Center where she taught many folks to play bridge. She and Orlin were also avid supporters of Dumas Girl Scouts. She was an excellent homemaker, crocheted many things for her family and friends, interior decorator, loved to read and play bridge. Ethel was preceded in death by her parents; husband: Orlin in 1993; brothers: M.T. Looper and James Looper; grandson: Jeremy Ball. Ethel is survived by her daughters: Sandra Barnes of Dumas, TX; Sharon Haynes and husband Thacker of McLean, TX and Shawn Frische and husband Terry of Dumas, TX; sister: Linda Haynes of McClean, TX; grandchildren: J.T. Haynes and wife Jamie of Amarillo, TX, Jamie Ball of Oklahoma City, OK, Ryan Vardeman and husband Dustin of Ft. Worth, TX, Clark Frische of Dumas, TX, Annie Frische of Barcelona, Spain; 9 great grandchildren. The family suggests with gratitude, that memorials be made to Moore County Senior Citizens Center, 701 E 16th Street, Dumas TX 79029 or to a favorite local charity.
To plant memorial trees or send flowers to the family in memory of Ethel Barnes, please visit our flower store.
---
Guestbook
A photo was added for Ethel M Barnes
Beeson - Morrison Funeral Directors May 18 2021 12:00 AM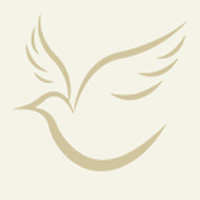 Precious woman. Ive known her my whole life. Saw her a couple of months ago at the nursing home when my sister was there. Spoke to her and ask her if she knew who I was and she saidof course!
Gail Melban Jan 1 2020 12:00 AM
So sorry for your loss. Your mom was a great lady . We loved visiting with her for years at Girl Scout functions and other things . We will miss her great smile and loving personality. It was a great pleasure and honor to meet such a loving lady
Ronnie Betty Alexander of Dumas Tx Jan 1 2020 12:00 AM
Our thoughts and prayers are with you during this difficult time. May God bless you with peace and wonderful memories. Love and prayers, Keith & Shirley
Shirley Vincent Fields of Groom Dec 30 2019 12:00 AM
Sorry to hear about the loss of your Mom. We are thinking about you and have you in our thoughts.
Dave McMurry of Amarillo, Texas Dec 29 2019 12:00 AM
I am so sorry to hear thatof Ethels passing. She an Olin an Shawn were my neighbors growing up. I will miss her raident smile an loving personality. My prayers are with all the family.
Mike Funk of Dumas Dec 28 2019 12:00 AM
My condolences Shawn and family on the death of your sweet mother. I remember her because she was a good friend of Joann Schuman. She and Joann came to see me right after I got home with Jeff when he was born. She brought me a gift and I thought that was so nice. She was such a sweet and loving person. I know that leaves a real void for your family. May God keep His loving arms around each and every one of you at this time.
JERRIE HOWE of AMARILLO Dec 27 2019 12:00 AM
Shawn (and family), I am sorry for your loss! May God's supernatural peace and comfort be with you during the days to come!
Jean McDaniel of Dumas Dec 27 2019 12:00 AM