Order Flowers now for guaranteed delivery before Eva's visitation.
Eva H Moreno
Eva Moreno, 45, of Cactus, passed away on Saturday December 22, 2018. A Rosary will be recited at 6 o'clock in the evening on Sunday, December 23, 2018 at Morrison Memorial Chapel. The funeral mass will be celebrated at 2 o'clock in the afternoon on Monday, December 24, 2018 at Sts. Peter and Paul Catholic Church with Father Gabriel Garcia as celebrant. Interment will be held on Wednesday, December 26, 2018 at 2o'clock in the afternoon at Northlawn Memorial Gardens. Arrangements are entrusted to Morrison Funeral Directors. Eva was born September 22, 1973 in Chihuahua, Mexico to Alejandro and Rebecca (Mendoza) Castillo. She married Juan C. Moreno in Santa Clara, Mexico on November 11, 1991. They moved to Cactus, Tx where they raised their family and she worked as a packager for JBS in Cactus. She was a very hard worker and was a loving mother and grandmother. Eva was an excellent cook and would always be asked to make her great salsa or her green enchiladas. She was a fantastic organizer of events and would plan many family parties. Eva was a loving daughter to her parents as well as being a great friend and she always had a beautiful smile. She was a member of Our Lady of Guadalupe Church in Cactus. She will be dearly missed by all who knew and loved her. Eva is survived by her parents Alejandro and Rebecca Castillo of Juarez, Mexico; her husband: Juan C. Moreno of Cactus; her sons: Juan C. Moreno Jr. and wife Cinthia Rodarte, and Jovanny Moreno all of Cactus: daughter: Marisol Moreno of Cactus; brothers: Santiago Castillo and wife Maysel of Taos, NM, Manuel J. Castillo and wife Veronica of Edgewood, NM, Jose Angel Castillo and wife Polli, Victor Castillo and wife Chela all Kremmling, CO, and Jaime Castillo of Durango, CO; sisters: Maria and husband Francisco Melendez of Kremmling, CO, Lorena and husband Silvino Marquez of Edgewood, NM, Teresa and husband Manuel Marquez of Espanola, NM and Leticia and husband Saul Ramirez or Juarez, Mexico: granddaughter: Anayeli Moreno of Cactus. Eva is also survived by her longtime best friend Lupe Garcia of Cactus.
To plant memorial trees or send flowers to the family in memory of Eva Moreno, please visit our flower store.
---
Guestbook
A photo was added for Eva H Moreno
Beeson - Morrison Funeral Directors May 18 2021 12:00 AM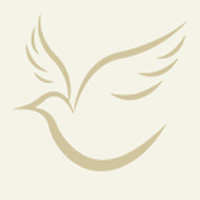 My thoughts and prayers are with you and your family. I am so sorry for your loss.
Sharon Harper Dec 23 2018 12:00 AM
Dios les ha de dar fortaleza para pasar este dolor ... un abrazote a todos los quiero !!!
silvia andujo Dec 22 2018 12:00 AM