Order Flowers now for guaranteed delivery before Fay's visitation.
Fay Ann Dice
Fay Ann Dice of Amarillo passed away on Saturday, November 17, 2018. Funeral Services are scheduled for 1 o'clock in the afternoon, Saturday, November 24, 2018 at Power Church in Amarillo with Orlando Lopez, officiating. Interment will follow at Lane Memorial Cemetery in Sunray under the direction of Morrison Funeral Directors. Fay Ann was born on May 16, 1955 in Dumas, TX to G.L. and Della Mae (Casebolt) Dice. She worked for Texas Tech Medical Clinic in Amarillo for over 20 years. She was united in marriage to John Mendosa on August 21, 1998 in Amarillo where the couple made their home; he preceded her in death. Fay Ann was a genuine person who had a very big heart, it could be said that she was generous to a fault. She enjoyed gardening and her favorite flowers were pansies. She was always willing to help others which was evident in the many charities that she helped with. She loved to cook and loved her family, especially her grandchildren whom were her greatest joy. In addition to her husband, John, she is preceded in death by her parents; great-grandmother: Mary Kay Brown; and brother: Edmond Dean Dice. Fay is survived by her daughters: Micah Melton and Roman Arredondo, and Kristina Opitz all of Amarillo; sister: Marsha Hise and husband Tony of Dumas; brother: Pete Dice and wife Debbie of Lake Jackson; grandchildren: Taylor Opitz, Aaron Castillo, Kacy Opitz, and Camron Arredondo; nieces and nephews: Eddie Pickens, Shelley Pickens, Holiday Hise, Jason Bradford, Megan Lafferty, and Christopher Dice. The family suggests with gratitude memorials be made to Opportunity School, 1100 S Harrison, Amarillo, TX 79013.
To plant memorial trees or send flowers to the family in memory of Fay Dice, please visit our flower store.
---
Guestbook
A photo was added for Fay Ann Dice
Beeson - Morrison Funeral Directors May 18 2021 12:00 AM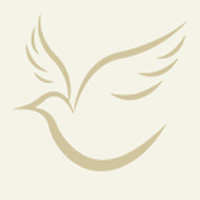 So sorry for your loss, was surprise to see she had died. I know she will always be missed. Our Prayer will be with all of her family.
Mildred Wieck Dec 10 2018 12:00 AM
I am so very sorry to hear of your loss. My love and prayers to the family
Candis Geddes Dec 6 2018 12:00 AM
Day was a very special friend. She and I worked together our last year of school on the school paper, annual staff, and speech club. She was an inspiring young lady.
Bryan Branham Nov 24 2018 12:00 AM
I'm gona miss my Mimi, I promise to take care of your daughters and grandchildren. I love you
Roman Arredondo Nov 22 2018 12:00 AM
Love u always mom.
Kristina Opitz Nov 21 2018 12:00 AM
Fay Ann was such a beautiful soul! She loved with everything that she had. Fay would do anything that she could for others around her! Anyone that knew her knew how much she loved her family and grandkids! I love you Fay! I am so blessed to have had you as a dear friend!
Courtney Flowers Nov 21 2018 12:00 AM