Order Flowers now for guaranteed delivery before Faye's visitation.
Faye Green
Faye Green, 80 of Dumas, passed away on Friday, October 5, 2018. Memorial Services will be conducted at 2 o'clock in the afternoon on Monday, October 8, 2018 at Morrison Memorial Chapel with Marlin Ham officiating. John Green and Dustin Warren will be assisting. The family will recieve friends from 4 o'clock until 6 o'clock in the evening on Sunday at the funeral home. Arrangements are entrusted to Morrison Funeral Directors. Faye was born on October 23, 1937 in East Carroll Parish, Louisiana to Earl and Berth Lea (Curry) Smith. She married John Green on October 3, 1953 in the country around Oak Grove, Louisiana and in 1960 the couple moved to Dumas where they made their home and raised their children. Faye was an excellent wife and mother. She took great care of her family and was a mother to over 100 foster kids that her and John cared for over the years. She had a true Christian heart. Faye was always happy when she was in the kitchen cooking for her family or at the sewing machine. She was also a fan of the Aggies and the Cowboys. Faye and John were longtime members of the Calvary Baptist Church. Faye was preceded in death by her parents, brother: Ray Smith; sisters: Claudine Dozier and Edna Earl Smith. Faye is survived by her husband of 65 years, John, of the home; son: John Green of Houston, TX; daughter: Rena Warren and husband Robert of Dumas; sister: Stella Myers and husband Billy of Oak Grove, LA; grandchildren: Dustin Warren and wife Angela of Sunray, TX, Jennifer Warren of Canyon, TX; Dallas Green and wife Chelsea of Dallas, TX, Becca Martinez and husband Isaiah of Clarksville, TN; great grandchildren: Kate Warren and Brooke Warren; numerous other nieces, nephews, cousins and extended family members. The family suggests with gratitude that memorials be made to Memorial Nursing and Rehab Center, 224 E 2nd, Dumas TX 79029.
To plant memorial trees or send flowers to the family in memory of Faye Green, please visit our flower store.
---
Guestbook
A photo was added for Faye Green
Beeson - Morrison Funeral Directors May 18 2021 12:00 AM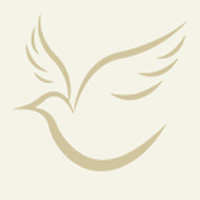 Praying that you be given comfort and peace Uncle John, Johnny, Renee and family. Love Randy
Randy Myers Oct 7 2018 12:00 AM
Our thoughts and prayers are with you John and your family.
Jim Morrison Oct 6 2018 12:00 AM
So sorry for your families loss, prayers for you all
Tonya wills Oct 6 2018 12:00 AM
Aunt Faye was one of the sweetest people I have ever known. She was, and is still, well loved by everyone. Love and prayers to Uncle John and all the family.
Eloise Sims Oct 6 2018 12:00 AM
God called a true angel home.......
Keith Kucxifer Oct 6 2018 12:00 AM
Praying for all your family. I am so sorry for your loss.I know Faye will be missed by so many. May the Lord comfort and give you peace as only He can.
Kimberly Roberts Oct 6 2018 12:00 AM
Condolences and Blessings go out to the Green family !
Dudley Cain Oct 6 2018 12:00 AM
Dear John and Green Family, I am so very sorry for your loss. I know that Faye was a wonderful kind caring woman because it is reflected in you, John. Craig and I Iove you and pray that the Father grants you healing and peace... We miss you so, so much..
Debra Atkinson Oct 6 2018 12:00 AM
Faye was one of the finest Christian ladies we ever knew. May the Lord be with you all during this most difficult time.
Dave and Shirley Kucifer Oct 6 2018 12:00 AM
Show More Entries