Order Flowers now for guaranteed delivery before Faye's visitation.
Faye Tyler
Faye Tyler, 71 of Dumas, passed away on Thursday, July 14, 2016. Funeral services are scheduled for 10 a.m. Saturday, July 16, 2016, at Morrison Memorial Chapel with Rev. Sam White, officiating. Burial will follow at Dumas Cemetery. Arrangements are entrusted to Morrison Funeral Directors. Faye was born on August 24, 1944 to William John and Mary Eileen (Dixon) Hickey in Dumas, TX. She was united in marriage to Benny Glenn Tyler on January 7, 1961 in Dumas, TX; he preceded her in death on November 23, 2012. Faye loved to play bingo and work crossword puzzles. You could find her visiting with friends at Albert's Manor House and attending her grandchildren's sporting events. She was a member of Temple Baptist Church and will be dearly missed by all who knew her. In addition to her husband Benny, she was preceded in death by her parents; a sister: Nicki Bulkley; and a brother: Johnny Hickey. Faye is survived by her daughters: Nita Crownover and husband Donald, Shelly Frische and husband Pat all of Dumas, TX; son: James Tyler and wife Brenda of Dumas, TX; 13 grandchildren and 13 great grandchildren and one angel on the way; and numerous other extended family members.
To plant memorial trees or send flowers to the family in memory of Faye Tyler, please visit our flower store.
---
Guestbook
A photo was added for Faye Tyler
Beeson - Morrison Funeral Directors May 18 2021 12:00 AM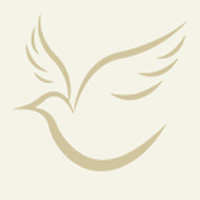 I knew Faye. She worked for my Dad Paul Johnson in his real estate office. She was a loving, caring lady. Scott
Scott Johnson Jul 17 2016 12:00 AM
ORPHANED Read John 14:15 - 21 Jesus said, "I will not leave you as orphans; I will come to you. Before-long, the world will not see me anymore but you will see me. Because I live, you also will live. On that-day you will realize I am in my-Father, I am in you and you are in me. John 14:18 - 20 New-International version Even-though I was an adult when my parents died, I felt a keen-sense of what it was like to be an orphan. Gone were the two-people who had nurtured me and shaped my life. Sharp-grief gave way to bewilderment, "Who am I now; who knows me deeply yet loves me anyway? The gospel of John recounts Jesus telling His-disciples although the time is coming they would see Him no-more but He would always be a part of them just-as they would forever be a part of Him. So it has been with my parents. I see now even-after their-deaths, their example of loving-kindness continues to teach me and guide my-life. That goes deeper than just warm-memories. My parents are in me at a deep-level, deeper than the mind can comprehend and as-deep as the heart. Surely God was their-heart's teacher. In the same-way I come to know God through the life and love of Jesus. Nurturing that-relationship through prayer, study, giving and serving keeps me forever-connected to the living-God. Gracious-God, let who we are reflect who You are in all we do. Amen Because of God's great-love for us, we are never-orphaned. Grieve-as-you must, not-as-others tell you is right, wrong or indifferent. Travel the pathways ahead; there is no-single-one for all but each has their own. God bless each and every one of you as you will indeed miss her; she was so-committed to her family.
Jackie R. Sheldon Jul 15 2016 12:00 AM
Our prayers and thoughts are with your family. Les enjoyed the time he worked with Benny and we loved both of them very much. God bless and comfort your family.
Les and Valerie Clements Jul 14 2016 12:00 AM
I am so sorry for your loss. She was such a lovely, ornery lady.
Carla O'Brien Jul 14 2016 12:00 AM
I'm so sorry for your families loss. I only knew Faye for a short time in dialysis but she touched my heart deeply
Shirley Kuzma Jul 14 2016 12:00 AM
Nita, Shelly and family, Our thoughts and prayers are with all of you.John 14:2 Thad and Melanie Lasater
Melanie Lasater Jul 14 2016 12:00 AM