Order Flowers now for guaranteed delivery before Flora's visitation.
Flora Lucero
Flora Lucero, 80, of Dumas, passed away on Monday, December 25, 2017. A Funeral Service is scheduled for 2 o'clock in the afternoon on Friday, December 29, 2017 at Cornerstone Church with Pastor Frank Gordoa, pastor of the church, officiating. Assisting are Pastor Jose Contreras and Ernest Lucero. Interment will follow at Dumas Cemetery. Arrangements are entrusted to Morrison Funeral Directors. Flora was born in Cena, New Mexico on February 2, 1937 to Antonio Lovato and Margarita Martinez. She was united in marriage to Vidal Lucero; he preceded her in death in 2005. Flora was always so welcoming and made everyone feel loved. She was a wonderful and loving wife, mother, grandmother and great-grandmother. Family was very important to Flora; she was a pillar of strength to her family. Flora was of Christian Faith and loved serving the Lord. In addition to her husband she is preceded in death by her parents and two sons, Ralph Lucero and Vidal Lucero, Jr. Flora is survived by her children; Robert Lovato of Happy, Mabel Valenciano and husband Socorro, Loraine Arenivar and husband Mario, Ernest Lucero and wife Lori, Alex Lucero and wife Sally, Martin Lucero, Pauline Lucero, Lydia Lucero and Jesus Gutierrez all of Dumas, and Peggy Rodriguez and husband Ruben of Broken Arrow,OK; sister: Carmen Hayes of Santa Fe, NM; brother: Alfonso Lovato of Santa Fe, NM; six half-sisters and two half-brothers from Santa Fe, NM; 25 grandchildren and 51 great-grandchildren and two great great grandchildren. The family suggests with gratitude memorials be made to Memorial Hospice, 224 E 2nd, Dumas, TX.
To plant memorial trees or send flowers to the family in memory of Flora Lucero, please visit our flower store.
---
Guestbook
A photo was added for Flora Lucero
Beeson - Morrison Funeral Directors May 18 2021 12:00 AM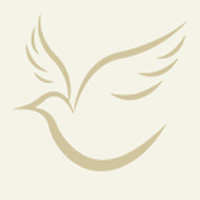 Loraine, My prayers for you and your family. God Bless you and comfort you during this time. Sherry
Sherry Robinett Jan 1 2018 12:00 AM
We extend our sincere condolences to the Lucero family. When we lose someone we love it can cause heartache that can be hard to bear. But in this difficult time may you find strength from our Heavenly Fathers promise that we can be reunited with our loved ones by means of a resurrection and death will be no more. - Revelation 21:3,4; John 6:40 What a wonderful day this will be. May this precious hope that awaits us and your cherished memories of Flora bring you a measure of comfort now and in the days ahead.
The Herman Family Dec 29 2017 12:00 AM
So sorry for your family's loss!! Keeping you all in my thoughts and prayers!!
Natalie Moreno -Rook Dec 28 2017 12:00 AM
I am so sorry to hear of Flora's passing. She was such a beautiful soul. Lifting all up in prayer for comfort and peace Love and Hugs to all
Karen Genn Lawler Dec 28 2017 12:00 AM
Anna sent me the obituary notice , Im sorry I didnt get the notice in time to send flowers. I was up all night waiting for new on my own mother, she spent the night in the ER in Amarillo, so I slept in most all day. I was blessed to have known your beautiful mother, she was always kind and loving toward me and my family. She always had the purest intentions toward those around her, desiring the best for them no matter how it effected her life. What a special woman, wife, mother, and friend. Thank you all for taking such loving care of her over the years, as her needs have increased. Floras time on this earth lives on through the loving, generous, and caring children she leaves behind. With much love and respect, Rose
Rosanna Goette Dec 28 2017 12:00 AM
I offer my deepest sympathy on the loss of our Tia Flora. May the Lord keep everyone blessed and safe in his hands. God Bless Leroy Lucero
Leroy Lucero Dec 27 2017 12:00 AM
Such a sweet sweet lady with a heart of gold. Fly high with the angels my friend!
Michelle Verret Dec 27 2017 12:00 AM
Alex, Sorry to hear about your loss. May you gather strength though this difficult period of time. Take care. Chris
Christopher Harmel Dec 27 2017 12:00 AM
Such a kind soul and always a sweet smile whenever I saw her. I'm so sorry for your loss. I have nothing but wonderful memories of her and know that God's angels sang beautifully inviting her home. My thoughts & prayers are with you all.
Mia Rodriquez Dec 27 2017 12:00 AM
Show More Entries