Order Flowers now for guaranteed delivery before Frank's visitation.
Frank Chandler
Frank Chandler, 69 of Stratford, passed away on Saturday, January 28, 2017. Graveside services are scheduled for 11 o'clock in the morning on Wednesday, February 1, 2017 at Texhoma Cemetery, Texhoma, OK with Pastor Raymond Glendinning, pastor of Stratford Church of Christ, officiating. Arrangements are entrusted to Morrison Funeral Directors. Frank was born to D.C. and Betty Eurcelyn (Hunt) Chandler on March 20, 1947 in Wheeler, TX. He married Brenda on October 18, 1993 in Lamar, CO. He was a truck driver early in his life and later followed his passion for horses and became a cowboy and rancher. Frank enjoyed leatherworking and spending time with his grandchildren. Feeding them chocolate and then handing back to their parents was his passion. Frank also participated in cross-country horse endurance competitions in his younger years. Frank is preceded in death by his parents; and two brothers: Charles Chandler and Bob Chandler. He is survived by his wife Brenda of the home; sister Donna Zimmer and husband Bill of Stratford; sister's in law: Ann Chandler of Pinson, TN and Marilyn Jones of Toronto, KS; step sons: Monty Crist and wife Sandra of Lakeside, CA, Brian Crist and wife Alicia of Lamar, CO, and Justin Crist of Rocky Ford, CO; seven grandchildren and numerous nieces and nephews. The family suggests with gratitude that memorials be made to American Cancer Society or American Heart Association.
To plant memorial trees or send flowers to the family in memory of Frank Chandler, please visit our flower store.
---
Guestbook
A photo was added for Frank Chandler
Beeson - Morrison Funeral Directors May 18 2021 12:00 AM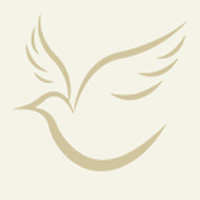 So sorry for your loss. My prayers go out to you all. I lost daddy, Leon Boydston last week. He loved all of his family. So I would like to sign here in his name. Leon Boydston. I know they are probably riding horses in heaven having a great time.
LaRhonda Boydston Lee Jan 30 2017 12:00 AM
My deepest condolences. I am honored and blessed to have known Frank. He was a blessing to the Chandler family and he will be greatly missed. I am sure he was well received in heaven by his parents and brothers.
Scott Chandler and Family Jan 30 2017 12:00 AM
Brenda and family Our sympathy and prayers are with you and the family. May God keep you in his hands at this time.
Penny and Darlene Brooks Jan 29 2017 12:00 AM
Thoughts and prayers for you all. Praying for you Donna.
Larry and Debbie Thompson Jan 29 2017 12:00 AM
We love you Uncle Frank, you are going to be missed so much. Look over us with Grandpa and Grandma until we meet again
Mr. and Mrs. Charles Chandler Jan 28 2017 12:00 AM
Our thoughts and prayers are with the family during this time of sorrow.
Danny & Judy Hagins Jan 28 2017 12:00 AM
BB, I can't tell you how sorry I am about Frank's death. My dear friend you are having so many challenges. My prayers will always include you. My love to you.
Barbara Pendleton Jan 28 2017 12:00 AM
Our hearts go out to you Brenda, our dear precious friend. May Gods loving arms surround you with His peace and comfort. Love you dear friend Cary and Rhonda Keith
Cary and Rhonda Keith Jan 28 2017 12:00 AM
We were so sorry to here about Frank! We love your family so much!
Larry and Mitzy Brace Jan 28 2017 12:00 AM
Show More Entries