Order Flowers now for guaranteed delivery before Frank's visitation.
Frank Morton
Frank Morton, 92 of Dumas, passed away on Tuesday, January 24, 2017. Funeral services are scheduled for 2 o'clock in the afternoon on Friday, January 27, 2017 at Morrison Memorial Chapel with Pastor Caden Cox, grandson and Associate Pastor of Temple Baptist Church, officiating. Interment will follow in Lieb Cemetery. The family will receive friends from 6 o'clock until 7 o'clock in the evening on Thursday at the funeral home. Arrangements are entrusted to Morrison Funeral Directors. Frank was born to James and Faye (Magnolia) Morton on October 10, 1924 in Dumas, TX. He married Jo Helen Wood on April 16, 1946 in Tucumcari, NM; she preceded him in death in 2008. Frank served his country in the United States Army Air Corps from 1943 until 1945 during World War II in Italy. He later moved back to Dumas where he ranched and cowboyed. He was also a member of the 6th and Meredith Church of Christ. Frank absolutely loved his grandchildren and great grandchildren, they were the apple of his eye. In addition to his wife, he was also preceded in death by his parents; two brothers: Jim Bob Morton and Jack Morton; and sister Margueritte Bruscino. He is survived by his daughters: JoAnn Green and husband Lance of Vernon and Sherry Robinett and husband John of Dumas; son: James Morton and wife Whitney of Pampa; nieces: Frances Bruscino, Mary Bruscino, and Debbie Morton; nephews: Michael Bruscino, Jimmy Bruscino and Boze Bruscino; grandchildren: Brandi, Kenna, Jennifer, Tandi, Micah, Austin, Caden and Kelsey; 24 great grandchildren; caregiver Lou. The family suggests with gratitude that memorials be made to Memorial Hospice, 224 E 2nd, Dumas TX 79029.
To plant memorial trees or send flowers to the family in memory of Frank Morton, please visit our flower store.
---
Guestbook
A photo was added for Frank Morton
Beeson - Morrison Funeral Directors May 18 2021 12:00 AM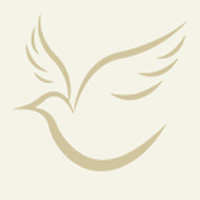 Dear Family, I lived close by with my parents Howard and Ruby McNeil as a child. I had many happy times in this neighborhood and such nice memories of your family. So sad to hear of your lose.. Debra
Debra McNeil Tedford Apr 11 2017 12:00 AM
I can just repeat what Tanya wrote. Gosh, what fun we had w/ & your parents. Mother $ Daddy & Frank & JoHelen were so much fun. We all have lasting fond memories of the Morton Family!! GOD BLESS & KEEP YOU ALL. Prayers,Art & Annelle
Art& Annelle(Taylor)Pennington Jan 26 2017 12:00 AM
Our thoughts and prayers are with you kids. Some of my favorite memories ,as a kid, where the times we spent together! Didn't know of your mom's passing! Well, they are together now, as they always were in life! I ask God to give you kids peace at this time! Remember we love you!
Mike and Tanya (Taylor) Coberly Jan 25 2017 12:00 AM
Sherri, So sorry to hear of the passing of your Dad. Praying for comfort for your family.
Glenna Whitley Jan 24 2017 12:00 AM
Ow you will be missed Frank. There was never anyone else like you. You were a very special person. A one of a kind. Memories have been coming back to me all day since I heard of your passing. One when Sherry and I were leaving the house and we did not have our pants tucked in correctly and there was snow on the ground. I still tuck my pants legs in just like you showed me to this day. Also you were never allowed to leave the house without nums and hugs. Love and hugs to all the family. Memories are so precious. Love to each and every one of you. Love Danelle
Danelle Coffer Jan 23 2017 12:00 AM