Order Flowers now for guaranteed delivery before Fransisco's visitation.
Fransisco Carbajal
Fransisco Carbajal, 57 of Dumas, passed away on Monday, September 16, 2019. Funeral Services are scheduled 2 oclock in the afternoon on Wednesday, September 18, 2019 at Templo Elim Church with Rev. Saul Carbajal, officiating. Interment will follow at Dumas Cemetery. Arrangements are entrusted to Morrison Funeral Directors. Fransisco was born on July 20, 1962 to Reverend Esteban and Maria (Torres) Carbajal Sr. He grew up in Dumas attending schools and church at Templo Elim Assembly of God. Fransisco served in the United States Army as a tank mechanic with the First Calvary Division. After his service, he continued as both a diesel and auto mechanic. Fransisco was united in marriage to Linda Sena on May 17, 1985 in Dumas. Fransisco loved going to garage sales and estate sales. His favorite past times were fishing, cooking and most importantly his family. He is preceded in death by his parents; sister: Raquel (Carbajal) Moreno; and brother: Israel Carbajal. Fransisco is survived by his wife, Linda of the home; children: Nick Sena and wife Mary of Corpus Christi, TX, Benjamin Carbajal and wife Jennifer of Wickett, TX, and Franceska Rae Carbajal of Austin, TX; brothers and sisters: Roy Carbajal of Dumas, Rev. Saul Carbajal of Raymondville, TX, Esteban Carbajal, Jr. of Lyford, TX, Mary Flores and husband Hilario of Dumas, David Carbajal and wife Renee of Midland, Martha Kiskaden and husband Joe of Dumas, Ruth Carbajal of Dumas, Isaac Carbajal and wife Hope of Dumas, Paul Carbajal and wife Irene of Dumas, Becky Carbajal of Ft. Smith, AR, Sammy Carbajal of Dumas, Dina Carbajal of Wichita Falls, TX, and Christina Carbajal of Ft. Smith, AR; grandchildren: Niko, Sophia, Timothy, Gianna, Max, Olivia, Silas, and Lydia Mae.
To plant memorial trees or send flowers to the family in memory of Fransisco Carbajal, please visit our flower store.
---
Guestbook
A photo was added for Fransisco Carbajal
Beeson - Morrison Funeral Directors May 18 2021 12:00 AM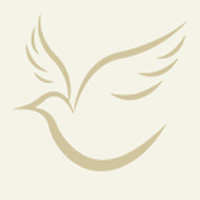 Sorry for you loss.
Steve Bodnar of Dumas Sep 18 2019 12:00 AM
My family and I offer our deepest condolences to the Family, Linda and all children, To our Brothers and Sisters, the Carbajal Family. May the Lord hold each of you close and give much peace and comfort. Psalm 116:15 Precious in the sight of the LORD is the death of his saints. Than you for you Service to our Country.
Juanita Holguin-Diaz of Amarillo Texas Sep 17 2019 12:00 AM
Prayers and condolences, may the Lord be with you all.
Adolfo Cano, Jr. Sep 17 2019 12:00 AM
Im very sorry for the loss of your loved one. May your faith in God give you peace.
Kim Rehkopf of Dumas, Texas Sep 17 2019 12:00 AM