Order Flowers now for guaranteed delivery before Freddy's visitation.
Freddy Casados
Former Dumas, Texas resident Freddy J.Casados, age 68, has departed this life at his home in Cripple Creek, CO. Freddy died from heart complications. A memorial service is scheduled for 2:00 pm, Saturday September 15, 2018 at Morrison Memorial Chapel in Dumas, with Deacon Wayne Norrell officiating. After the memorial service the family will be greeting guests in a private room at The Plaza Restaurant, 2100 S Dumas Ave. He was born to Ernie and Bettie Casados on December 26, 1949 in Springhill, LA. Survivors include his children, Brent Casados and Heather Casados, both of the DFW area. His mother Bettie Casados of Dumas, his twin sister Stephnie Smith of Dumas, Samia (Sam) Chisum of Bullard, TX, Ernie Jr.of Hillister, TX, Edmund of Foster, OK and Dana of Murchison, TX.. He loved being the uncle to many nieces and nephews and the godfather to his niece Angela Smith. He had such a special bond with his aunts, uncles, cousins and many close friends, including his special companion, Donna Whitely. Freddy was proceeded in death by his daughter, Carmen Michelle Casados and father Ernie Casados Sr. He was blessed to have attended his 50th class reunion in June of 2018. Freddy had so many special friends, encompassing from his home in Colorado, to his lake home at Lake Whitney and to what he called his "farm" in Azle, TX. His hobbies included, motorcycle riding across the country or just day trips through his beautiful mountains, he was an avid fisherman and shared this passion with many, he loved riding his ATV and snowmobile and sharing his adventures with friends and family. He attended Panhandle State University on a Baseball scholarship and was retired from his career as a Court Reporter. Condolences may be sent to Brent and Heather Casados at 713 Green River Trail, Fort Worth, TX 76103. Memorial donations for Freddy may be made to Cal Farley's Boys Ranch, P.O. Box 1890, Amarillo, TX 79174 A few days before his death he wrote to a friend...."I am more content and happy with God's plan in my life than probably any other time. I don't know what His final plan is, but I believe it is better than anything I can fabricate.'
To plant memorial trees or send flowers to the family in memory of Freddy Casados, please visit our flower store.
---
Guestbook
A photo was added for Freddy Casados
Beeson - Morrison Funeral Directors May 18 2021 12:00 AM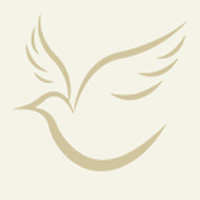 Unexpectedly, u gained ur wings and ur enjoyment of retirement is soaring....u were so loved and respected among ur fellow Tarrant County Court Reporters. Now ur home....
Marsha Sharp Sep 19 2018 12:00 AM
To the family of Freddie, My deepest sympathy and condolences. Freddie will be missed by so very many people. I knew him as fun loving and sweet man, and I will remember him this way. Freddie has found peace which is what we all long for. Blessings to each of you during this difficult time. In loving memory of Freddie, Sally Brown
Sally Brown Sep 14 2018 12:00 AM
Freddy was such a good man. It's been a long time since I saw him but he was always happy and a fun guy to be around. I am praying and keeping his family in my thoughts and prayers. Go fly high with the angels Freddy. Sharon Gill
Sharon Gill Sep 13 2018 12:00 AM
To our dear friends - We are holding you close in our hearts and prayers. You know how special Freddy was to us and our family. May all those stories and the treasure trove of love and memories be of comfort in the days and weeks ahead for each of you. We love you all.
Carolyn and Larry Carrick Sep 11 2018 12:00 AM
My sincerest thoughts and prayers go to the family of Freddy Casados.
Paula Choate Elliott Sep 10 2018 12:00 AM