Order Flowers now for guaranteed delivery before Garland's visitation.
Garland Cayton Smith
Garland Cayton Smith, 84 of Dumas passed away Saturday, October 29, 2016. Funeral Services are scheduled for 10 o'clock in the morning on Saturday, November 5, 2016 at Morrison Memorial Chapel with Rev. Seth Seale, pastor of Bible Baptist Church in Sunray, officiating. Interment will follow at Dumas Cemetery. The family will receive friends from 6 o'clock until 8 o'clock in the evening on Friday at the funeral home. Arrangements are entrusted to Morrison Funeral Directors. Garland was born on November 24, 1931 in Amarillo, TX to George Garland and Orpah Alice (Cayton) Smith. On April 7, 1951, he was united in marriage to his best friend, Virginia 'Ginger' Smith in Dallas; she preceded him in death on March 19, 2016. Garland served in the United States Air Force and was a veteran of the Korean conflict. He retired at Valero as a heavy equipment operator. Garland enjoyed square dancing with the 'Wagoneers' and loved to go camping. He will be missed by all who knew him. In addition to his wife, he was also preceded in death by his parents; brothers: Jay Smith and Paul P. Smith; and two sisters: Betty Cirrilo and Alice Schreiber. Garland is survived by his two daughters: Micah Jones of Burnalillo, NM and Wendi Smith of Amarillo, TX; son: Andrew Smith and wife Patricia of Leander, TX; grandchildren: Valerie Mitchell, Andrew Smith, and Rachel Lightbody; and sister: Peggy Dodson of Waco, TX. The family suggests memorials be made to Medical Center League House, 7000 W Amarillo Blvd, Amarillo, TX 79106. Online condolences may be left at www.morrisonfuneraldirectors.com.
To plant memorial trees or send flowers to the family in memory of Garland Smith, please visit our flower store.
---
Guestbook
A photo was added for Garland Cayton Smith
Beeson - Morrison Funeral Directors May 18 2021 12:00 AM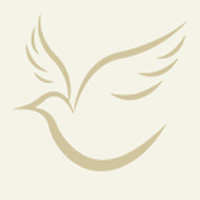 Oh Wendi and family. I am so very sorry to hear about the passing of your father. Garland was a wonderful man.
Sherri Copelin Nov 6 2016 12:00 AM
God Bless the family of Garland! May you be at peace and remember the love he shared with all. Scott
Scott Johnson Nov 5 2016 12:00 AM
Sorry for your loss, Garland was a great person, worked with him at Valero.
Arthur Castro Nov 5 2016 12:00 AM
I've known Uncle Garland my whole life and can say that he and his siblings always treated me with such gentle kindness and love. Yes, he was a sweet man and he had a keen sense of humor with a smile. Always a pleasure to spend time with him and we got to visit in July. I've known him to be a hard worker with values and integerity. He loved his family and had a very full life which included many good stories of growing up in Plainview, military service, meeting Aunt Ginger, living and working on the farm, his pride in his children and family and his life in Dumas and actively caring for others by volunteering in the community. I will miss you Uncle Garland and I will always remember how much you cared about important things. Dinah
Dinah Thompson Nov 3 2016 12:00 AM
I first met Garland and Ginger when I dated Robert Houlette in 1965 Ginger was working at the Spudnut Shop and was always cheerful. Got to know Garland much better the last few years through his super support and as a volunteer of the Chamber of Commerce. He was a super guy and we will miss him. Deana Houlette
Deana Houlette Nov 2 2016 12:00 AM
Garland you are the sweetest man I know! You went beyond to help out and be a part of the Chamber. I am going to miss all of your help and stories you told. Most of all I am going to miss your garden veggies. Now you and Ginger can dance the time away. Your travels are unlimited now. Miss you! My deepest sympathy for Wendy and family.
Doreen Aikman Rogers Nov 2 2016 12:00 AM