Order Flowers now for guaranteed delivery before Gayle's visitation.
Gayle Moore McCoy Parkey
Sabra 'Gayle' Moore McCoy Parkey, 80, formerly of Sunray, leapt into the arms of Jesus on Saturday, March 10, 2018 in Beaver, OK. Funeral services are scheduled for 2 o'clock on Saturday, March 17, 2018 at Sunray Baptist Church with Bruce Broxson, longtime family friend, officiating. Interment will follow in Lane Memorial Cemetery. The family will receive friends from 5 o'clock until 7 o'clock in the evening on Friday at Morrison Memorial Chapel in Sunray. Arrangements are entrusted to Morrison Funeral Directors. Gayle was born on March 7, 1938 in Amarillo, TX to Sam and Aileen Moore. She grew up in Sunray and graduated from Sunray High School in 1955. She married Jerry McCoy on December 28, 1956 in Sunray. They raised their three daughters in Cactus, TX where Gayle served 20 years for the unincorporated town of Cactus and then as the first official city secretary once it was incorporated. Gayle was also very active in her church with the youth and serving as the volunteer church secretary and in the music ministry. Gayle was extremely musically inclined and learned to play the piano by ear at the age of 4. She could play almost any music instrument and had the voice of an angel. She loved singing and blessed others with her God given talent. Gayle loved taking care of her home and family. She was a wonderful cook and worked in her garden to have fresh food for her delicious meals. She sewed her daughter's clothes and always volunteered to help at anything the girls were involved in at school or church. Gayle and Jerry played volleyball and square danced for many years. Later in life she took up backpacking and camping. She loved being busy, she had lots of energy and everything she did, was with a beautiful smile. She genuinely loved people and all Gods creations and it was her joy to serve Him. At 80 years old, Gayle was still that beautiful soul that lit up any room she was in. On March 10, 2018, she suffered a massive heart attack and instantly made heaven brighter. Gayle was preceded in death by her parents, Jerry McCoy, her second husband, Bill Parkey, son in law, Doug Loman, her sister, Sammie Moore Keeling, a brother, Allen Moore, two nieces Laurie Moore and Sabra Keeling, a nephew, Mark Keeling; and great-granddaughter: Piper Breedlove Gayle is survived by her three daughters: Patricia Hanley of Beaver, OK, Glenda Loman of Amarillo, TX and Carolyn McCoy of Sunray, TX; brothers: Tom Moore (Cathy) of Amarillo, Herschel Moore (Yolanda) of Houston; grandchildren: Michael Green (Linda) of Pampa, Cheyenne Andujo (Joaquin) of Sunray, Jamie Breedlove (Chris) of Borger, Kelli Frock (Thomas) of Canyon, Erin Hanley of Lamar, CO, Misti Loman of Sunray; great grandchildren: Maddox, Addison, Jayde, Jael, Kinlee, Lila, Cameron, Connor, McKaylee, Holden, Brayson, Kayson, Breezy and Mark; nieces and nephews: Tammy Moore, Mindy Randles, Samuel Moore, Letty Tomlinson, Zane Moore, Jennifer Helmcamp and Matthew Moore. The family suggest with gratitude that memorials be made to Beaver County Nursing Home, 200 Branch 8th, Beaver OK, 73932.
To plant memorial trees or send flowers to the family in memory of Gayle Parkey, please visit our flower store.
---
Guestbook
A photo was added for Gayle Moore McCoy Parkey
Beeson - Morrison Funeral Directors May 18 2021 12:00 AM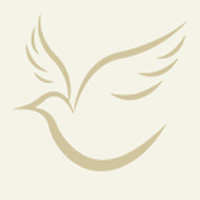 We could not have asked for a better mother and we miss her. I smile at my remembrance of her I can't wait to see her again
Pat Hanley Mar 21 2018 12:00 AM
We are so sorry for your loss. May God hide you under His wings and comfort you as you grieve.
Marvella Upton Thompson Mar 20 2018 12:00 AM
So sorry to hear of the passing of your Mother. Pat, Glenda and Carolyn please know I understand how deeply the grief can be. Know also, she is made whole again by her precious Saviour and soon we can visit her in her new, forever home, Paradise. My love to you all as y'all transition through this journey.
Mar 18 2018 12:00 AM
I am so very blessed to have been able to care for her! She will be missed, but rejoice for she no longer suffers! She is singing, dancing, and playing music for our Heavenly Father!
Charity H Mar 15 2018 12:00 AM