Order Flowers now for guaranteed delivery before George's visitation.
George Yongue Ricketts
George Yongue Ricketts, beloved father and grandpa, was ushered into the presence of his Lord and Savior on Wednesday, December 16, 2020. Memorial service will be Monday, December 21, at 2 oclock in the afternoon at Morrison Memorial Chapel. Arrangements are entrusted with Beeson-Morrison Funeral Directors. Born April 5, 1930, George grew up in Gatesville, Texas, and often spoke of his happy childhood. He graduated with an Agricultural Engineering degree from Texas A&M University in 1951, and remained an Aggie through and through (even when he married a spunky UT grad). Following graduation, he served in the US Army as a 2nd Lieutenant stationed in Japan and then Korea during the Korean War. Shortly after returning from overseas, his family encouraged him to take on the challenge of farming a section of land his grandfather had purchased in the Texas panhandle in 1904. His mother had lived in a dugout on the land in her childhood for a short period, but the family had found life on the open plains harsh and had moved back to central Texas just two years later. During his second year in Dumas, a striking, dark-haired, young teacher sat down next to him at church and presumptuously told him he would take her for a date. George and Zilda Jo Koenig were married August 4, 1956. The sweethearts had two daughters, Carol Martelle (b. 1962) and Rachel Elizabeth (b. 1964). George and Zilda were active members of First Baptist Church where they both taught adult classes. After a shift from farming to working as an operator at Phillips 66, George retired in 1994. He then focused his attention on his love of reading, tinkering in the barn, teaching Sunday School, drinking pink lemonade, and being a crossword puzzle master. George had a quiet demeanor but made sure his family knew the importance of hard work and honesty. Sometimes this resulted in him letting you know that youd had a few too many sandwiches but also coined his infamous phrase, "work hard and save your money". When the time came to leave this world, he left it with a faith that gave peace and joy to his own heart and a consolation to the hearts of all who loved him. He was preceded in death by his wife, Zilda Ricketts, and his parents, Greeley and Faith Ricketts: and sisters: Elizabeth Ann and Mary Faith. He is survived by his children; Carol Tatum and husband Robert of San Antonio, TX and Rachel Gillespie and husband Shannon of Dumas, TX; Grandchildren: Sarah Potter of San Antonio, TX Justin Potter and wife Cassie of La Vernia, TX, Jennifer Rodriguez and husband Jerry of Dumas, Nathan Gillespie and wife Brenda of Amarillo, TX, Stephanie, Joshua, and Katie Gillespie all of Dumas, TX, Timas Arya of Stockton, MO; four great grandchildren, and his dog, Sophie. The family will be at 1106 Melinda, in Dumas. In lieu of flowers, it is the hope of the family that you will take Georges philosophy to heart- continually invest. Invest in knowledge. Invest your finances. Invest in people. To plant Memorial Trees in memory of George Yongue Ricketts, please click here to visit our Sympathy Store.
To plant memorial trees or send flowers to the family in memory of George Ricketts, please visit our flower store.
---
Guestbook
A photo was added for George Yongue Ricketts
Beeson - Morrison Funeral Directors May 18 2021 12:00 AM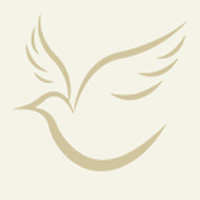 I was very sad to hear of George's passing. He was a fun person to be around and really enjoyed the time together in Dumas Noon Lions Club, playing bridge, and just talking on the telephone.
Louis Dubuque of Fredericksburg, Tx Jan 29 2021 12:00 AM
When I became Pastor at First Baptist Church in Dumas on February 1, 2009, George graciously invited Cullan and I to move in with him at his home west of Dumas until Kathy could finish the school year in Levelland and join us in Dumas. I enjoyed those months we lived with George. He loved watching basketball games on TV and talking about current events. He loved reading and studied Gods Word as he prepared Sunday School lessons. George loved the Lord, His Church, and his family. I am so thankful I got to know George and thankful for his faithfulness. 'Well done, good and faithful servant.'
Jerry Howe of Lubbock Tx Dec 20 2020 12:00 AM
I just found out about the home going of George, He was a truly wonderful man and an outstanding example of what a Christian man should be. As the years went by, he came to love to tease me at every chance he had. He was good at it too! The last time I saw him, he was still up to form.We laughed a lot together. I wish that I had gotten to visit with him and laugh with him one more time. What a great man he was! Dan Turner
Dan Turner of Amarillo, Tx Dec 18 2020 12:00 AM
A candle was lit in memory of George Ricketts
Dan Turner of Amarillo, Tx Dec 18 2020 12:00 AM