Order Flowers now for guaranteed delivery before Gladys's visitation.
Gladys Marie Rhyne
Gladys Marie Rhyne, 91 of Dumas passed away on Saturday, March 18, 2017. Funeral Services are scheduled for 11 o'clock in the morning on Tuesday, March 21, 2017 at Calvary Baptist Church with Rev. Brad Foster, pastor of the church, officiating. Interment will follow at Dumas Cemetery. Arrangements are entrusted to Morrison Funeral Directors of Dumas. Gladys was born on November 5, 1925 in Gorman, TX to James Murphy and Alta Lee (Flynn) Stacy. On June 5, 1943, she married Phillip 'P.D.' Rhyne in Carbon, TX; he preceded her in death in 2000. She and Phillip moved to Dumas in 1962. Gladys was a charter member of Calvary Baptist Church. When she was able, she worked in the church library and the nursery as well as taught the youth. Gladys was also proud of being a Cub Scout Den Mother. She was a devoted, loving wife, mother, and a good Christian lady. Gladys will be dearly missed by her family and all who knew her. In addition to her husband, P.D. she is preceded in death by her son: Zandie Gene Rhyne; granddaughter: Zedina Lashay Rhyne; and thee sisters: Dorothy Faye Stacy, Corene Woodall, and Para Lee Grisham. Gladys is survived by her daughter: Marie Darlene Rhyne of Dumas; sister-in-law: Mary Rhyne of Mesa, AR; nephew: Rodger Woodall of De Leon; daughter-in-law: Debra Lareau of Topeka, KS and two grand-daughters: Mistie Roberts and Jenny Ewing; four great-grandchildren; and numerous cousins. The family suggests with gratitude memorials be made to Calvary Baptist Church, PO Box 633, Dumas, TX 79029.
To plant memorial trees or send flowers to the family in memory of Gladys Rhyne, please visit our flower store.
---
Guestbook
A photo was added for Gladys Marie Rhyne
Beeson - Morrison Funeral Directors May 18 2021 12:00 AM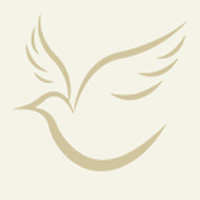 Darlene, I know you will miss your mother but live your life in such-a-way to be assured you will again be united with your family. Grieve-as-you must, not-as-others will tell you is right, wrong or indifferent. She was a precious lady, I remember well her rocking my baby, Beth in the church nursery when she was three-years-old. Jackie My loving grandmother, the day you left, my heart filled-with-pain, it felt-like-a theft. I feel-so-much sorrow, deep-is-my grief; now you're-not-suffering, that's-a-relief. I hope sincerely you rest-in-peace, my-love-for you shall-never-cease. I miss you so-much deeply-and-dearly, I'll remember-your-voice forever-and-clearly. For-so-many of us, you-were-our foundation, a beautiful-life deserves a standing-ovation. Thank you, Grandmother for selflessly sharing; such a-loving-grandmother, thoughtful-and-caring MOMMA WAS A ROCK Rev. Jim Reeves I remember my momma singing as she went about her day; cooking, cleaning and washing, for that was just my-momma's-way. Her family was everything to her and somehow she was always there to give a hug, dress-a-wound or to hear our-bedtime-prayer. No matter how our lives changed with the ticking of-the-clock; we could always count on Momma, 'cause Momma was-our-rock. ORPHANED Read John 14:15 - 21 Jesus said, "I will not leave you as orphans; I will come to you. Before-long, the world will not see me anymore but you will see me. Because I live, you also will live. On that-day you will realize I am in my-Father, I am in you and you are in me. John 14:18 - 20 New-International version Even-though I was an adult when my parents died, I felt a keen-sense of what it was like to be an orphan. Gone were the two-people who had nurtured me and shaped my life. Sharp-grief gave way to bewilderment, "Who am I now; who knows me deeply yet loves me anyway? The gospel of John recounts Jesus telling His-disciples although the time is coming they would see Him no-more but He would always be a part of them just-as they would forever be a part of Him. So it has been with my parents. I see now even-after their-deaths, their example of loving-kindness continues to teach me and guide my-life. That goes deeper than just warm-memories. My parents are in me at a deep-level, deeper than the mind can comprehend and as-deep as the heart. Surely God was their-heart's teacher. In the same-way I come to know God through the life and love of Jesus. Nurturing that-relationship through prayer, study, giving and serving keeps me forever-connected to the living-God. Gracious-God, let who we are reflect who You are in all we do. Amen Because of God's great-love for us, we are never-orphaned.
Jackie R. Sheldon Mar 19 2017 12:00 AM
Darlene, I am very sorry to hear about your mom passing away. We are thinking of you and praying for you. We live in Decatur, Tx now. My address is 302 Mesa Ridge Dr./ Decatur, Tx/ 76234. My phone is: 806-717-9074 Remember, I teach school and can only answer after 4 p.m. Be blessed, Lili and the Martinez family.
Lili Martinez-Jimenez Mar 19 2017 12:00 AM
Darlene, we are sending love and deepest sympathy for the great loss of your precious Mom.She always greeted everyone with her very sweet smile just like you do! Cherish all her precious memories and she will remain with you in your heart forever! We were blessed by her friendship and she will be great missed by all that knew her. May God bless you and your family with comfort knowing you have her as your very own guardian angel . <3 hugs xoxox Love and prayers, Troy and Jo Ann
Troy and Jo Ann Gabehart Mar 18 2017 12:00 AM
Darlene, I am so sorry to hear of your loss. I know your mom will be greatly missed by many. She was a very sweet lady. May the Lord be especially near and comfort you as only He can. In Christian love.
Kimberly Roberts Mar 18 2017 12:00 AM