Order Flowers now for guaranteed delivery before Gloria's visitation.
Gloria Davis Holt
Gloria Davis Holt, 67, of Dumas, passed away on Sunday February 18, 2018. Memorial services are scheduled for Wednesday, February 21, 2018 at 11:00 am at First Assembly of God Church in Dumas with Rev. Kevin Anderson officiating. Services are entrusted to Morrison Funeral Directors of Dumas. Gloria was born November 16, 1950 in Dumas, TX to Charles and Imogene (Hall) Davis. She married the father of her children, Sid Holt in Dumas on January 4, 1968. She was an avid fisher'woman' and loved country music. Gloria's favorite hobby was her family. She loved spending time with them and her grandchildren knew her as 'Amma' or GiGi and Nana. She was a jokester and very outgoing. Gloria loved to have the family gather for Thanksgiving. She was very dear to her family and will be missed by all who knew her. Gloria is preceded in death by her mother, Imogene Davis; a brother, Jerry Davis, and 2 great- grandchildren. She is survived by: her father, Charles Davis and step mother Mary of Dumas; spouse, Sid Holt of Dumas; a brother, Dennis Davis of Amarillo, TX; sons, Chuck and Missy Holt of Hugoton, KS, and Bill and Dusty Holt of Dumas; and daughter, Niki and Bryan Thacker of Pampa, Tx. Gloria is also survived by several grandchildren and great-grandchildren as well as numerous nieces and nephews. Special people the family would like to recognize for their time and support are: Vickie Holt, Pam Farni, Linzi Holt, Andrea Valenzuela, Cherise Davis, Moore County Home Health, Meals on Wheels and employees, and Moore County Hospital Hospice. The family suggests with gratitude that memorials be made to Moore County Home Health and Hospice of Dumas.
To plant memorial trees or send flowers to the family in memory of Gloria Holt, please visit our flower store.
---
Guestbook
A photo was added for Gloria Davis Holt
Beeson - Morrison Funeral Directors May 18 2021 12:00 AM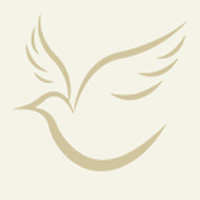 You are now in a better place. A place all of us will meet one day. I am very sorry for the family. Prayers are sent to them. Please keep an eye on them.
Darren Lard Feb 21 2018 12:00 AM
Such a beautiful person, inside and out! Prayers of comfort for the family!
Stacy McGonagill Feb 20 2018 12:00 AM
RIP,TO A SWEET LADY I WILL MISS YOU ON FACEBOOK
Debbie Rollins Feb 20 2018 12:00 AM
Im so sorry for your loss. I will pray for yall family. . Gloria will be dearly missed by al that knew her..if yall need anything Bill. Let me know.
James Draper Feb 20 2018 12:00 AM
Niki I'm so sorry I didn't know my prayers are with you Jose is my son
Elida Gomez Gutierrez Jos s mom Feb 20 2018 12:00 AM
Prayers for the family
Judy Feb 20 2018 12:00 AM
My thoughts and prayers go out to you and your family
Kelly Davis Feb 19 2018 12:00 AM
RIP sweet Gloria. Let your family find peace through Jesus Christ.
Zela Young Feb 19 2018 12:00 AM
Gloria and I go way back to grade school at South Ward. She was always a fun, happy person. I will miss her dearly. Thinking of her family and sending love and hugs.
Gail Melban Feb 19 2018 12:00 AM
Show More Entries