Order Flowers now for guaranteed delivery before Harlan's visitation.
Harlan G Hutchinson
Harlan G Hutchinson, 80 of Sunray, passed away on Saturday, March 5, 2016. Funeral services are scheduled for 2 o'clock in the afternoon on Tuesday, March 8, 2016 at the Sunray Baptist Church with Rev. Danny Hendricks, Rev. Roy Harris, and Rev. Jon Mitchell officiating. Interment will follow in Lane Memorial Cemetery. Arrangements are entrusted to Morrison Funeral Directors. Harlan was born October 25, 1935 in Welty, OK to Lawrence and Mae (Montgomery) Hutchinson. He was united in marriage to his wife Cleta Boatman on August 1, 1952 in Twitty, TX. They later moved to Sunray where they raised their family. Harlan was employed by Northern Natural Gas for 25 years until his retirement. Harlan loved to ride his horses and spend time with his family. Harlan was a man of great faith and deeply loved the Lord. He was a member of New Life Fellowship in Sunray. He is preceded in death by his parents, sister Patty Hogue and a brother Jimmy Hutchinson. He is survived by his wife of 63 years, Cleta of the home; daughters: Linda Head and husband Dwain of Atoka, OK, Judy Horn and husband Rusty of Carlsbad, NM, Darlene Mann of Sunray and Nikki Miller of Whitesboro, TX; son Wayne Hutchinson of Poteau, OK; sisters LaVern Hogue and Debbie Cardenas, both of Sunray; 16 grandchildren, 40 great grandchildren, 3 great great grandchildren, and numerous other extended family members.
To plant memorial trees or send flowers to the family in memory of Harlan Hutchinson, please visit our flower store.
---
Guestbook
A photo was added for Harlan G Hutchinson
Beeson - Morrison Funeral Directors May 18 2021 12:00 AM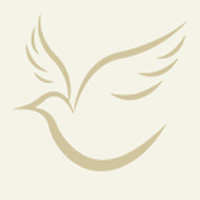 What an amazing man he was. I am so blessed to have known him and to be able to call him friend. He will be truly missed. Mu thoughts and prayers go out to his family and his most wonderful wife, Cleta. I am always thinking of you.
Tricia Gonzales Mar 9 2016 12:00 AM
So sorry for your loss. Prayers for strength and comfort for you and family
Gary and Rebecca Berry Mar 7 2016 12:00 AM
Our deepest sympathy goes out to ll the family and friends ..
Richard & Susie Perry Mar 7 2016 12:00 AM
Our thoughts and prayers are with all of you during your time of sorrow. God be with you all and may He comfort each of you in the days, months a years to come. Every time you think of your husband, daddy, granddaddy, uncle and friend, he will always be with you in your heart. Love and prayers, Mrs. Cheryl Young and family
Cheryl Young Mar 7 2016 12:00 AM
Prayers for all of the family, he was a special man and will be greatly missed by everyone. My thoughts are with all of you. Connie Jackson
Connie Jackson Mar 6 2016 12:00 AM
Cleta I am so sorry you've lost a piece of your heart. I pray a sense of comfort is with you knowing he awaits you in Heaven next to Jesus. Uncle Harlen was a great man beyond words. I'm praying for you, and all the family.
Cheryl Cooper (Vazquez) Mar 6 2016 12:00 AM
Celta we are so sorry for your loss. Harlan was a great man, our Lord has him in his arms now and we will miss him dearly. One of things I loved was are gatherings at each others churches and the wonderful fellowship and praising God together. God bless you and your family, Debbie,Donald and Jeannie McLain
Debbie McLain Mar 5 2016 12:00 AM