Order Flowers now for guaranteed delivery before Harold's visitation.
Harold Thomas Owens
Harold Thomas Owens, 77 of Dumas, passed away on Saturday, March 26, 2016. Funeral Services are scheduled for 4:30 pm on Wednesday, March 30, 2016 at First United Methodist Church with Rev. Sam White, pastor of North Plains Christian Church, officiating. Interment will follow at Northlawn Memorial Gardens. Arrangements are entrusted to Morrison Funeral Directors. Harold was born on July 31, 1938 in Tulia, TX to Wayne and Kathryne (Smith) Owens. The family moved to Dumas in 1944 where Harold attended school and was a member of the Dumas Class of 1958. He was united in marriage to Christine Fesler on March 20, 1987 in Dumas; she preceded him in death. Harold honorably served his country in the USMC and had worked at Diamond Shamrock for over 36 years until his retirement. He was a deacon and a member of North Plains Christian Church. In addition to his wife, he is preceded in death by his parents; three brothers: Richard, Dale, and Donald Owens; a sister: Linda Thompson. Harold is survived by his daughters: Gerrie Taylor and husband Steve of Dumas, Terri Owens of Dayton, KY; stepdaughters: Pam Farni and husband Danny, Vickie Holt and husband Gary all of Dumas, Sharlet Muskrat and husband Terry of Porum, OK; stepson: Rowdy Rhoades and wife Cindy of Dumas; three sisters: Peggy Hoefling and husband Glenn, Joy Wilson and husband Gary, all of Dumas, Barbara Roberts of Louisburg, KS; 10 grandchildren: and 18 great-grandchildren. The family suggests memorials be to North Plains Christian Church Building Fund, PO Box 742, Dumas, TX 79029
To plant memorial trees or send flowers to the family in memory of Harold Owens, please visit our flower store.
---
Guestbook
A photo was added for Harold Thomas Owens
Beeson - Morrison Funeral Directors May 18 2021 12:00 AM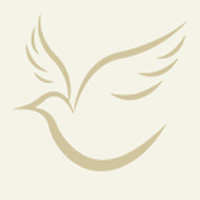 I remember my father Donald Chick talking about him when he worked with him at Diamond Shamrock,I also remember meeting him and he was a pleasant easy going person. I'm sure he will be missed. Keeping his family and friends in our prayers. Doug & Miranda Chick
Doug & Miranda Chick Mar 29 2016 12:00 AM
My thoughts and prayers for Harold's family. I work with Harold, one of the easiest, soft spoken. friendly man a person could ever work with.
Lorren Cooper Mar 28 2016 12:00 AM
ORPHANED Read John 14:15 - 21 Jesus said, "I will not leave you as orphans; I will come to you. Before-long, the world will not see me anymore but you will see me. Because I live, you also will live. On that-day you will realize I am in my-Father, I am in you and you are in me. John 14:18 - 20 New-International version Even-though I was an adult when my parents died, I felt a keen-sense of what it was like to be an orphan. Gone were the two-people who had nurtured me and shaped my life. Sharp-grief gave way to bewilderment, "Who am I now; who knows me deeply yet loves me anyway? The gospel of John recounts Jesus telling His-disciples although the time is coming they would see Him no-more but He would always be a part of them just-as they would forever be a part of Him. So it has been with my parents. I see now even-after their-deaths, their example of loving-kindness continues to teach me and guide my-life. That goes deeper than just warm-memories. My parents are in me at a deep-level, deeper than the mind can comprehend and as-deep as the heart. Surely God was their-heart's teacher. In the same-way I come to know God through the life and love of Jesus. Nurturing that-relationship through prayer, study, giving and serving keeps me forever-connected to the living-God. Gracious-God, let who we are reflect who You are in all we do. Amen Because of God's great-love for us, we are never-orphaned. May these words comfort each of you in this time of yet sending another to Heaven to help build that mansion awaiting you. What a great reunion there is going on. May our Lord and Savior hold you tightly enough you feel the warmth coming from your parents. Grieve-as-you must, not-as-others will tell you is right, wrong or indifferent. Travel the pathways ahead as there are many and each has their own, that is why it isn't pathway. Keep the memories of all of them close as they were all special people.
Jackie R. Sheldon Mar 28 2016 12:00 AM