Order Flowers now for guaranteed delivery before Harold's visitation.
Harold Richard Trayler
Harold Richard Trayler, 76, of Dumas, passed away Sunday, June 11, 2017. Funeral services are scheduled for 2 o'clock in the afternoon on Tuesday, June 13 at First Baptist Church in Dumas, TX, with Jerry Howe, pastor of the church, officiating. Interment will follow at Northlawn Memorial Gardens Cemetery in Dumas. Masonic graveside services conducted by Masonic Lodge #1009. Arrangements are entrusted to Morrison Funeral Directors of Dumas. Harold was born September 7, 1940 in Wheeler, TX, to Darwin and Alma (Brumley) Trayler. He worked for the telephone company for 29 years before owning and operating Moore Auto Parts for 29 years. He married Barbara (Tarr) on February 17, 1973 in Dumas and they made Dumas their home. Harold was a member of First Baptist Church in Dumas. Harold was an avid hunter. He loved mechanics and playing with control line airplanes. Harold liked to relax by woodworking, he would make cabinetry and things for the home. He also enjoyed collecting old telephones. Harold was a member of Masonic Lodge #1009 and the Order of the Eastern Star #653. He was a 50 year member of both organizations and was Past Worthy Patron 3 times. He will be dearly missed by all who knew him. Harold is preceded in death by his parents; his first wife: Sandra Steen; and a brother: Michael Jay Trayler. Harold is survived by his wife: Barbara Trayler of the home; Sons: Don Trayler and wife Kellie, and Tim Trayler and wife Jennie, all of Dumas; Daughter: Lisa Miner and Husband Mikey of Gruver, TX; Grandsons: Alan Trayler and Fiance Theresa Garcia of Goodwell, OK, Rantz Trayler and wife Destyni of Guymon, OK, and Keldon Trayler of Dumas; and Granddaughter: Caysie Miner of Gruver. Family requests memorials be made to Dumas Masonic Lodge #1009, 824 South Maddox, Dumas, TX 79029, or to a favorite charity.
To plant memorial trees or send flowers to the family in memory of Harold Trayler, please visit our flower store.
---
Guestbook
A photo was added for Harold Richard Trayler
Beeson - Morrison Funeral Directors May 18 2021 12:00 AM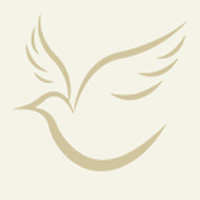 Barbara and family, I am so sorry to hear of your loss. I remember you and Harold at all the Rainbow functions that I was at while a Rainbow Girl in Dumas. May God comfort you at this time. From one of the Sunray rainbow girls. Teina Miller Sample
Teina Sample Jun 26 2017 12:00 AM
My condolences to the Trayler family. Harold was older than me, but I knew him well through Demolays when I was growing up in Dumas. he was very involved as Secretary when I was Master Councilor. And he came to Hereford when I was initiated into the Masons back into the 80's to participate in the Ceremony. As my sis said above, he was a great friend to our folks, Herman and Alice. We, his Masonic Brothers, know he has now been raised to the celestial Lodge above, where the Supreme Grand Master forever presides...forever reigns. Rest in Peace, Brother!
George H Ochs Jun 12 2017 12:00 AM
Praying for y'all. He was such a good man. I hope God will comfort your hurting hearts as only He can. Love y'all!!
Chella Herndon Davis Jun 12 2017 12:00 AM
Another classmate gone, and our hearts grieve. I did so appreciate the support that my folks always got from Harold's folks and then from Barbara and him. So sorry to hear this news and Barbara, you are in my thoughts and prayers during this time of grief.
Audrey Ochs Powell Jun 11 2017 12:00 AM
Barbara, I am so sorry for your loss which will leave a great void in your life. After 15 years next month, it is still great. However, I can also assure God is greater and helps us through. Lean and trust heavily because He will never fail you. Grieve-as-you must, not-as-others will tell you is right, wrong or indifferent. Travel-the-path He has for you as there are-no-paths the same for everyone. God bless you and yours.
Jackie R. Green Sheldon Jun 11 2017 12:00 AM
Prayers for the Trayler family.
Lorren Cooper Jun 11 2017 12:00 AM