Order Flowers now for guaranteed delivery before Harry's visitation.
Harry Michael Harp
Harry Michael Harp, 74 of Sunray, passed away on Sunday, December 1, 2019. Funeral services will be held at 2 oclock in the afternoon on Wednesday, December 4, 2019 at the First United Methodist Church with Pastor David McGaughy officiating. Interment will follow in Lane Memorial Cemetery under the direction of Morrison Funeral Directors. The family will receive friends from 6 oclock until 8 oclock in the evening on Tuesday at Morrison Memorial Chapel in Sunray. Harry was born on August 1, 1945 in Sayre, OK to Percy and Gladys (Sorrells) Harp. The family moved to Sunray when Harry was 5 years old and Harry would attend school in Sunray where he graduated high school. After high school, Harry played college football in California and would eventually return to WT where he graduated college. Harry married Jo Lynn Thomas on December 26, 1964 and would have celebrated 55 years of marriage this year. Harry had a love for athletics, coaching basketball and football in Shamrock and Levelland. Harry owned and operated T and H Tire Center and later enjoyed farming and ranching. Harrys love for athletics continued in his support he showed his children and grandchildren in their athletic ventures; he was their biggest fan. Harry will be remembered for being a very giving man who was always willing to help anyone out. Harry was preceded in death by his parents; brother: Thomas Harp; sister: Ellen Teel; grandson: Hadley Harp. Harry is survived by his wife Jo Lynn of the home; son: Merrill Harp and wife Cari of Sunray, TX; daughter: Markae Harp of Amarillo, TX; sisters: Janie Kirkpatrick and Gladys Kennedy both Durant, OK; grandchildren: Austin Harp and wife Amanda of Amarillo, TX, Hayden Harp of Amarillo, TX and Mekayla Martin and husband Trevor of McKinney, TX. The family suggests with gratitude that memorials be made to the Food Panty of First United Methodist Church of Sunray, PO Box 306, Sunray TX 79086 or to Mayo Clinic, 4500 San Pablo Road, Jacksonville FL 32224.
To plant memorial trees or send flowers to the family in memory of Harry Harp, please visit our flower store.
---
Guestbook
A photo was added for Harry Michael Harp
Beeson - Morrison Funeral Directors May 18 2021 12:00 AM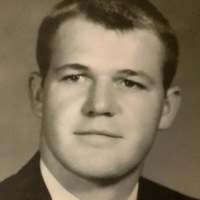 Jo Lynn so sorry to read of the loss of Harry. Today and always, may loving memories bring you peace, comfort, and strength. Remember me as one of your Dumas BSP sisters. Much love, Betty Pool.
Betty Pool of Keller, TX Dec 12 2019 12:00 AM
I am sorry for your loss. He was a friend, and a wonderful team mate.
Dwight Bates of Athens Dec 6 2019 12:00 AM
So very sorry for your loss!!! Such a wonderful man, teach, coach and friend!!! Prayers for you all!!
Stacy Thompson Rutledge of Fort Worth, Tx Dec 4 2019 12:00 AM
To Barry Harp, Shelly Harp and Family. Our deepest condolences for the passing of Harry Harp. Our thoughts and prayers are with you on this difficult time. We love you. Bruce and Marisin
Bruce and Marisin Thompson of Crownsville Maryland Dec 4 2019 12:00 AM
A candle was lit in memory of Harry Harp
Bruce and Marisin Thompson of Crownsville Maryland Dec 4 2019 12:00 AM
Coach Harp was one of a kind! He was a great coach and made a lot memories with Shamrock High School. Prayers for his family as they celebrate his life today!
Charlotte Trew of Lubbock, TX Dec 4 2019 12:00 AM
Harry and my mom were the dearest of friends. They really had a special bond. I know theyre have a great reunion in heaven right now. Talking about their favorite teams. Disagreeing and agreeing. Im so sorry though jolynn. I know it will be lonely for you. Im sorry I couldnt be there for the funeral. You are certainly in my thoughts and prayers. I love you.
Dianne Reynolds of Shamrock Texas Dec 4 2019 12:00 AM
So sorry to hear of Harry passing. I pray for peace for your family
Peggy Bain Bradshaw of Amarillo Dec 3 2019 12:00 AM
So sorry to hear about Harry. He was definitely one of a kind. My prayers and blessings with all of his family.
Peggy Bain Bradshaw of AMARILLO Dec 3 2019 12:00 AM
Show More Entries