Order Flowers now for guaranteed delivery before Hazel's visitation.
Hazel Grundy
Hazel Grundy, 100 of Dumas, passed away on Saturday, January 30, 2016. Funeral services are scheduled for 2 o'clock in the afternoon on Friday, February 5, 2016 at Peacock Memorial Chapel in La Junta, CO, with Jonathan Zerby, minister of church of Christ in Sunray, officiating. Don Canter will be assisting. Interment will follow in Fairview Cemetery. A visitation will be held from 6 o'clock until 8 o'clock in the evening on Tuesday, February 2, 2016 at Morrison Funeral Directors in Dumas. Arrangements are entrusted to Morrison Funeral Directors. Hazel Grundy, daughter of Herschel and Allie Fox, was born on a farm, near Powell Missouri, December 22, 1915. She had just celebrated her 100th birthday. At 8 years of age the family moved to La Junta, Colorado where she attended school and graduated from La Junta High School. She worked at Wiswell Creamery where she met James Grundy. They were married January 11, 1936 and celebrated 62 years together. Jim went to work for Santa Fe Railway, where he sustained a serious injury. They lived in a box car on the extra gang while Jim was the payroll clerk. When he went to work in the Santa Fe office, they moved to Pueblo, Colorado. They returned to La Junta in 1945 where they spent the next 24 years raising their children. Following a change in employment, they moved to Denver, Colorado. Hazel spent the last 7 years living in Dumas. Hazel was a devoted, loving, and supportive wife and mother. She was active in her children's school days serving as room mother, Girl Scout co-leader, and children's Bible School teacher. She was an excellent cook known especially for her pies. She also sewed for her children and loved working in her flower beds. She was an active member in the church of Christ all of her life, having been baptized in March 1927. She faithfully attended worship services at Sunray church of Christ until the last few weeks of her life. Hazel was preceded in death by her parents, siblings, husband, and two sons, James Robert Grundy and Kenneth Paul Grundy. She is survived by her daughter, Nancy Grundy of Dumas; daughter-in-law Karen (Harold) Brothers of San Angelo; one granddaughter, Elisa (Mike) Griffith of San Angelo; one grandson, Brant Grundy (Jana) of Houston; four step-grandchildren, Charise (Tom) Basye of Lubbock; Steve Brothers of Austin; Michelle (Cory) Long of San Angelo; Todd Brothers of San Angelo; four great-grandchildren, seven step great-grandchildren, nieces and nephews. The family suggests memorials be made to Mountain States Children's Home, PO Box 1097, Longmont, CO 80502-9912.
To plant memorial trees or send flowers to the family in memory of Hazel Grundy, please visit our flower store.
---
Guestbook
A photo was added for Hazel Grundy
Beeson - Morrison Funeral Directors May 18 2021 12:00 AM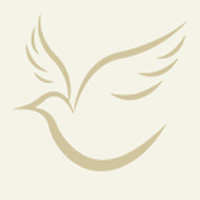 Nancy, loved your mom, such a sweet lady. Love and sympathy and know she is where she wanted to be.
Barbara Hataway Feb 1 2016 12:00 AM
Nancy, I am so sorry to hear of your mom's passing. She was so sweet. You are in my thoughts and prayers. -Iris McDonald
Iris Jan 31 2016 12:00 AM
God bless and comfort you in your time of loss, I will miss her sweet smile!
Zelda Sheldon Jan 31 2016 12:00 AM
Nancy and family that I have met, am so sorry for your loss but she is at the place where she has wanted to be and with the love of her life plus family. Sorry I can't visit with all of you but know you understand, I will be with you in thoughts and certainly prayers, will see you when I get Bobbie back to Dumas and on the road to recovery. God Bless, Bobbie and Betty Spencer
Bobbie and Betty Spencer Jan 31 2016 12:00 AM