Order Flowers now for guaranteed delivery before Holly's visitation.
Holly L. Stevens
Holly L Stevens, 34 of Dumas, passed away on Saturday, November 10, 2018. Funeral services will be held at 2 o'clock in the afternoon on Wednesday, November 14, 2018 at Cornerstone Church with Frank Gordoa officiating and David Carbajal assisting. Burial will follow in Northlawn Memorial Gardens. The family will receive friends from 5 o'clock until 7 o'clock in the evening on Tuesday at the funeral home. Arrangements are entrusted to Morrison Funeral Directors. Holly was born on May 14, 1984 in Dumas TX where she grew up and attended Dumas schools. She married Zeke Mares in Dumas and together they had two children, through life transitions, the couple would later divorce. Holly was known for her fun loving spirit and her great sense of humor, she was an absolute hoot. She also had a very beautiful voice and a great singer. She attended Cornerstone Church and will be deeply missed by her family and friends. Holly was preceded in death by her Papa, Rev. H.L. Stevens. Holly is survived by her children: Abby Marie Mares and Chloe Brook Mares, both of Dumas; mother: Carol Stevens of Dumas; sisters: Becky Stroh and husband Bob of Highlands Ranch, CO, Andrea Valenzuela and husband David of Dumas; brother: Jason Stevens and wife Lori of Amarillo; nephews: Derrick Valenzuela and fianc Cecy Borunda of Amarillo, Drake Valenzuela of Amarillo and Darian Stevens of Amarillo; numerous other aunts and uncles and other extended family members.
To plant memorial trees or send flowers to the family in memory of Holly Stevens, please visit our flower store.
---
Guestbook
A photo was added for Holly L. Stevens
Beeson - Morrison Funeral Directors May 18 2021 12:00 AM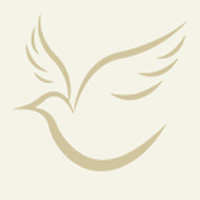 We are so very sorry for your loss. Please find comfort in God's sure promise of a resurrection as set forth in the Bible (Acts 24:15, John 5:28, 29). Those who are raised to life on a restored paradise earth will have the prospect of never again being subjected to misery, sickness, and death (Revelation 21;4). These and other comforting Bible verses and thoughts can be found at jw.org.
Bowen Family Nov 13 2018 12:00 AM
Holly, I remember meeting you through my daughter, and your friend, Dezaray. You were so much fun, you made me laugh alot, i loved your attitude, your sence of humor and overall outlook at life. I was blessed to have know you. May you rest in peace. Watch over us all. My prayers are with your mom and girls and may time heal what reason cannot.
Tammala Arnold Nov 13 2018 12:00 AM
So sorry to hear about your loss. We will keep the family in our prayers. Justin and Cherie Coaly
Cherie Coaly Nov 12 2018 12:00 AM
Holly was a great person and had such a funny sense of humor. I remember growing up in church together. She sure kept youth trips lively and entertaining. My condolences to all of her family. May she rest in peace.
Taryn Snider Nov 12 2018 12:00 AM
I am so sorry to hear about Holly. She was so precious. My heart is sad for her family and friends . I know she will be missed. You are all in my prayers. God bless you
Peggy Bain Bradshaw Nov 12 2018 12:00 AM
Carol, Andrea, and Jason. I was heart-broken to hear of Holly's passing, but know she brought excitement to heaven. I have such wonderful memories of spending time with Holly at kids camp when she was young. She brought such joy in those trips. The funniest thing I remember was when we were at kids camp one year, and she was chosen as our dorm princess-- she thought her dorm duties were over ...I told her jokingly...ok,Cinderella, I need you to make your bed and help pick up. I still laugh at the memory. -May Jesus hold you close and comfort your hearts in a way that only He can.
Kari Hatter Hanes Nov 12 2018 12:00 AM
I will miss our talks sweet girl in my heart and thoughts always and forever. Carol, Andrea, Jason, Abby and Chloe you are all in my thoughts and prayers!
Lavonda Lyles Nov 12 2018 12:00 AM
So sorry for your loss. Holly always had a smile on her face & brought one to those around her. She will be missed. Enjoyed watching the Saints play with her.
Kelly Braswell Nov 12 2018 12:00 AM
I'm saddened by the loss of a school mate. My condolences to your family. When I first moved to Dumas, Holly was the first 5th grader to welcome me. Together we welcomed another great friend of ours, Amanda Kinman. She had such a lively spirit and 'recess' was never boring if she was around. Although we weren't best friends, we were friends nonetheless. Holly, may you rest in peace, and watch over your sweet girls and family. You are all in my prayers.
MaryJane Nov 12 2018 12:00 AM
Show More Entries