Order Flowers now for guaranteed delivery before Howard's visitation.
Howard Leland Bose
Howard Leland Bose, 90 formerly of Dumas, passed away on Sunday, August 25, 2019. Memorial services will be held at 3 o'clock in the afternoon on Friday, September 6, 2019 at the First Presbyterian Church in Dumas. The family will recieve friends from 6 o'clock until 8 o'clock in the evening on Thursday at the Window on the Plain Museum. Arrangements are entrusted to Morrison Funeral Directors. Howard Leland Bose was born June 20, 1929 in Bessie, Oklahoma to Carl and Hilda Bose as the oldest of five children. He attended school in Bessie and graduated from Cordell High School in 1947. He earned a Bachelor of Arts degree in English from Wartburg College and a Master of Education degree from Texas A&M University. He served his country in the U.S. Army during the Korean Conflict as a medic at Fort Sam Houston in San Antonio, Texas. Howard and Evelyn Marie Dreier were married on September 21, 1952 in Greene, Iowa. They moved to Dumas, Texas in 1954 where Howard was a part of his family's farm and ranch operations and taught in Dumas schools. He was a classroom teacher and vocational director for 33 years. Later he served as the coordinator of Dumas classes for Amarillo College. He was passionate about adult education and served as a GED administrator and personally gave over one thousand tests to area citizens. Howard was involved in church and community in many ways. He was a member of St. John's Lutheran Church and later First Presbyterian Church. He was a long time member of the Dumas Rotary Club, Texas National Guard, and American Legion. He served on the boards of the Texas Farm Bureau, Window on the Plains Museum, and the Moore County Historical Society. In 2014, Howard was inducted into the Dumas High School Hall of Fame and was named Moore County Farmer of the Year. Howard enjoyed adventure, the outdoors, antique machinery, and traveling. He was always available to assist his sons' Boy Scout troops on their outings and was the Moore County Scout chairman for many years. His parents and two brothers, Wendell and Charles, preceded him in death. Howard is survived by his wife Evelyn; their sons Jon and Craig; their wives Becky and Dianne; three grandchildren Evelyn Camille, Charles Lewis, and Emma Louise; one brother Nelson and wife Hannah, and sister Barbara Radke and husband Jerry.
To plant memorial trees or send flowers to the family in memory of Howard Bose, please visit our flower store.
---
Guestbook
A photo was added for Howard Leland Bose
Beeson - Morrison Funeral Directors May 18 2021 12:00 AM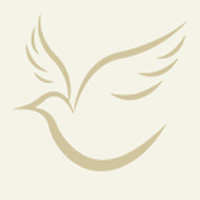 Howard was a moral, ethical giant of a man. As a multitude of his students will attest, also a dedicated teacher and educator. I learned from him one of the great lessons in life; the work ethic. Howard gave me the opportunity at age 16 to work on his farm for the summer. I have never forgotten that first job experience and how much it meant to me for him giving me opportunity. I am also thankful that I was personally able to tell him that at a Dumas reunion years ago. Howard and the entire Bose family will always be near and dear in our hearts and memories.
Ron Driessner of Arlington,TX Sep 10 2019 12:00 AM
Jon and Craig, My thoughts are with you today, as are my prayers. I always loved talking to your dad when I would see him in Dumas. He and your mom were always so kind. (They also told me how, what, and where with you guys, too). I will keep Psalm 121 (my favorite Psalm) in my heart for you today and in the days to come. Love to your Mom Martha
Martha Foster and Mike Sullivan of Sterling City, TX Sep 6 2019 12:00 AM
Sorry for your loss!
David Rehkopf of Dumas Tx Sep 5 2019 12:00 AM
A candle was lit in memory of Howard Bose
David Rehkopf of Dumas Tx Sep 5 2019 12:00 AM
There was no man finer than Howard. The heavens are rejoicing with him!
Doug and Sharon Pack of Dumas Sep 5 2019 12:00 AM
A candle was lit in memory of Howard Bose
Doug and Sharon Pack of Dumas Sep 5 2019 12:00 AM
Evelyn, Accept our heartfelt sorrow over Howard's death. We will miss him. I know God will help you through this, Shirley and Bill
Bill and Shirley of Highland Springs, Dallas, Tx Sep 4 2019 12:00 AM
Howard was my sophomore English teacher. I respected him for the kind man he was. Thus began a long and wonderful relation with him and Evelyn. You never think that you will grow to be good friends with one of your teachers when youre a kid! I enjoyed being around Howard and visiting with him. I will miss him. Wishing comfort for Evelyn and the family.
Jesslyn Brazell of Dumas, Tx Sep 4 2019 12:00 AM
Mr. Bose is one teacher I highly-regard in my memories. He was one-of-the most-polite, gentlemanly men I ever met; always-remembering his former-students by name and family-association. I treasure these memories. I also treasure the example he and Mrs. Bose set for a Christian-couple. She held the same-personality and qualities as he. May God bless each-of-you in this time of great-void. Grieve-as-you must, not-as-others will tell you is right, wrong or indifferent. Cling tightly to God's unchanging and unfailing hand. Carry those qualities forward.
Jackie R. Sheldon of Stillwater, Oklahoma Sep 2 2019 12:00 AM
Show More Entries