Order Flowers now for guaranteed delivery before Howard's visitation.
Howard Sumner McNeil
Howard Sumner McNeil, 97, went to be with his creator and Lord Jesus Christ on August 2, 2016. Funeral services are scheduled for 10 o'clock in the morning on Saturday, August 6, 2016 at First Baptist Church with Rev. Jerry Howe, pastor of the church, officiating. Interment will follow in Northlawn Memorial Gardens. The family will receive friends on Friday at the funeral home from 6 o'clock until 7 o'clock in the evening. Arrangements are entrusted to Morrison Funeral Directors. Howard was born October 18, 1918 to Minor and Corinne Light McNeil of Check, Virginia. He joined the Army Air Force on September 12, 1941. Howard met Ruby Gardenhire in Amarillo, Texas while in the service and they were married on May 8, 1944. They lived in Dumas, Texas where he worked for Diamond Shamrock as an operator. McNeil Rentals was his secondary job, whereas he provided homes for others to live in and continued to finance these homes for many families. He was a member of the First Baptist Church. Howard and Ruby had 2 sons, deceased as infants, and 3 daughters, Debra and Larry Tedford of Olathe, Kansas, Majhaunta and Johnny Edgmon of Highlandville, Missouri, and Camelia and James Elliott of Pilot, Virginia. He has 5 grandchildren, Micah Tedford of Kansas, Malachi and Beth Elliott of Texas, Faith Elliott Brantley and Jim Brantley of Colorado, Olivia Tedford of Kansas, and Elizabeth Tedford of Kansas. He was blessed with 2 great grandchildren, Joanna and Samuel Elliott of Austin, Texas. He is survived by his sisters, Mabel Light of Salem, Va, Lois Basham of Christiansburg, VA, Louise Shank of Roanoke, VA, and brother, Dr. Maynard 'Casey' McNeil and wife, Carol, of Washington, New Jersey. He had one brother, deceased, Jack McNeil of northern Virginia. He is survived by his brother-in-law, Andy Gardenhire and wife, Patricia of Memphis, Texas. He has many nieces, nephews, and cousins that he was close to. Special friends who were considered family that spent many hours with Howard while he lived in Missouri include Theresia Johns of Bullard, Texas, Breann and Cooper D Hargrove, 6, of Strafford, Mo, and Grace Kessinger, 1, of Highlandville, MO.
To plant memorial trees or send flowers to the family in memory of Howard McNeil, please visit our flower store.
---
Guestbook
A photo was added for Howard Sumner McNeil
Beeson - Morrison Funeral Directors May 18 2021 12:00 AM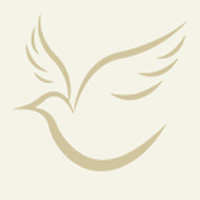 Howard knew my parents before I was born, so I've known Howard my whole life. He was one of my most favorite people ever. I loved him and will miss him dearly.
Cheryl J Reichert Aug 4 2016 12:00 AM
I'm so sorry for your loss. Your folks make up a large part of my young memories. Howard drinking buttermilk ... after trying to get me to try it ... and then licking the stinky stuff off his mustache !!! I know he will be greatly missed by all. I'll see you either Friday night of Saturday.
Pam Mayer Terry Aug 3 2016 12:00 AM
I shall never forget looking forward to staying with Howard and Ruby, my-second-parents when my-parents, Jack and Ima Jean were away. Those memories as-well-as many more of our two-families being one having fun and blessed times. Also Sandra Gardenhire and her family were another-family with us. I shall never-forget Howard scaring everyone out-of-their sits holding the girls, especially Majhuanta in-the-palm of-his-hand in-the-air; I-never-knew of his letting her fall, however. Grieve-as-you must, not-as-others tell you is right, wrong or indifferent. Travel-the-pathways ahead individually as there-is-no single pathway for all. Even though we have drifted apart over-the-years, memories still hold us together until we are joined together once again in Heaven. God bless and love-to-all! ORPHANED Read John 14:15 - 21 Jesus said, "I will not leave you as orphans; I will come to you. Before-long, the world will not see me anymore but you will see me. Because I live, you also will live. On that-day you will realize I am in my-Father, I am in you and you are in me. John 14:18 - 20 New-International version Even-though I was an adult when my parents died, I felt a keen-sense of what it was like to be an orphan. Gone were the two-people who had nurtured me and shaped my life. Sharp-grief gave way to bewilderment, "Who am I now; who knows me deeply yet loves me anyway? The gospel of John recounts Jesus telling His-disciples although the time is coming they would see Him no-more but He would always be a part of them just-as they would forever be a part of Him. So it has been with my parents. I see now even-after their-deaths, their example of loving-kindness continues to teach me and guide my-life. That goes deeper than just warm-memories. My parents are in me at a deep-level, deeper than the mind can comprehend and as-deep as the heart. Surely God was their-heart's teacher. In the same-way I come to know God through the life and love of Jesus. Nurturing that-relationship through prayer, study, giving and serving keeps me forever-connected to the living-God. Gracious-God, let who we are reflect who You are in all we do. Amen Because of God's great-love for us, we are never-orphaned
Jackie R. Green Sheldon Aug 3 2016 12:00 AM
Howard was always one of my favorite cousins. I always enjoyed being around him. Whenever I needed baby teeth pulled, Howard was always ready to yank them out! I have many fond memories of him from my younger days. I shall greatly miss him.
Frank B WALTON Aug 3 2016 12:00 AM