Order Flowers now for guaranteed delivery before Ila's visitation.
Ila Ree Burton
Ilaree Burton, 92 of Dumas, passed away on Wednesday, September 5, 2018. The funeral service is scheduled for 10 o'clock in the morning on Monday, September 10, 2018 at Hunt United Methodist Church with Pastor Keith Hight officiating. The graveside service will be later that day at 3 o'clock in the afternoon at Riley Cemetery in Dewey County, OK. The family will receive friends from 4 o'clock until 6 o'clock in the afternoon on Sunday at the funeral home. Arrangements are entrusted to Morrison Funeral Directors. Ilaree was born on February 24, 1926 in Sharon Mutual, OK to Van Buren and Avis (Cathey) Marlar. She grew up in Sharon Mutual where she was raised and would graduate high school. She married Roger Burton on September 4, 1944 in Dewey County, OK; he preceded her in death in 2006. The couple would eventually move to Dumas where they would raise their children and make their home. Ilaree was a very hard working woman. She always worked multiple jobs but made sure the laundry was always done and the family always had a home cooked meal on the table. In her later years she loved to watch Matlock, Judge Judy and always had candy bowls full for the family. She was a member of the Hunt United Methodist Church. In addition to her husband, Ilaree is preceded in death by her parents; her two sons: Roger Keith Burton and Kerry Van Burton; two brothers and two sisters. She is survived by her daughter Klonda Anderson and companion Ronnie Hickman of Dumas; grandchildren: Tyson James Burton, Kylee Burton, Keri Lyn Swimmer, Kassie Bonner and husband Donald and Kammie Hanna and husband Shane; 10 great grandchildren and 3 great great grandchildren. The family would like to express their gratitude and appreciation for the excellent care given to Ilaree by the staff at Great Plains Nursing and Rehab and Memorial Hospice.
To plant memorial trees or send flowers to the family in memory of Ila Burton, please visit our flower store.
---
Guestbook
A photo was added for Ila Ree Burton
Beeson - Morrison Funeral Directors May 18 2021 12:00 AM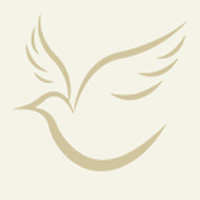 Dear Klonda & Family - Your mother is a tough old bird, she makes the nurses at the nursing home a bunch of liars and they me that she has been cussing them all day and yet when I come in to make my rounds, she the kindest words you would like to hear and gives me a hug and a kiss - never forgets my name - I will definitely miss her and stories - our profound condolence to the whole family. Dr. & Mrs. E. Miguel
Edilberto Miguel, M.D. Sep 14 2018 12:00 AM
Our deepest sympathy, from the Kenneth and Dorothy Hunter family, Dewey Co., Oklahoma. When Roger and Ila Ree lived in Dewey County, they were friends with my mom and dad.
Janice (Hunter) Maitland Sep 8 2018 12:00 AM
Sorry for your loss.
Kathleen Hunter Sep 8 2018 12:00 AM
"Tenderly, may time heal your sorrow. Gently, may your friends ease your pain. Softly, may peace replace heartaches. And may warmest memories remain." My deepest sympathies in this most difficult time. Ila Ree is truly missed - God bless you, with Love Veronica
Veronica M Patterson Sep 6 2018 12:00 AM
Klonda and family, I am so sad to hear of your Mama's passing. I so remember her in our neighborhood growing up and all the beautiful plants in her home. Please know I am thinking of you all!
Mary Beth Kurts Meyers Sep 5 2018 12:00 AM