Order Flowers now for guaranteed delivery before Isabel's visitation.
Isabel V. Amador
Isabel V. Amador, "Chavela", 80 of Sunray, passed away on Saturday November 21, 2020. A memorial service will be held on Tuesday, November 24, 2020 at 1 oclock in the afternoon, at Morrison Memorial Chapel in Dumas with Rev. Seth Seale officiating. Due to covid restrictions, we ask that if you attend the service, masks be worn. Arrangements are entrusted with Beeson-Morrison Funeral Directors. Isabel was born July 8, 1940 in Knippa, TX to Pedro M. and Rosa Maria (Tovar) Vaquera. She married Luis Amador Sr. on August 6, 1954 in Medina County, TX. They made Sunray their home and she retired from JBS/Swift after working as a QA inspector and then in the offices. Her faith was important to her and she loved her children, grandchildren, and her family with her whole heart. One of her favorite times was when her family would "surprise" her for her birthday. Her favorite hobby was to repair broken lamps and bird watching. Isabel loved her family and community and will be dearly missed by all who knew and loved her. In addition to her parents, Isabel is preceded in death by her husband Luis; a daughter: Janie Amador; son: Michael Amador and a granddaughter: Moniqu Flores. She is survived by: daughters Mary DeLeon and husband Tomas of Garland, TX, Margaret Flores and husband Juan of Sugarland, TX, Laura Conniff and husband Edward of Austin, TX, Deborah Ruiz and husband Alfredo of Sunray, TX, Sandra Cook and husband Jerrod of Bolingbrook, IL, Brenda Feist and husband Russell, and Bridget Shavers and husband Curtis all of Tulsa, OK; son: Louie Amador and wife Anjel of Lombard, IL; daughter in law: Sheila Amador of Amarillo, TX; brother: Pedro Vaquera of Plainview, TX. Isabel is also survived by numerous grandchildren, great grandchildren and great-great grandchildren as well as many special friends from the community. Memorial donations may be made to the Sunray Community Scholarship Fund in Isabels name. The funeral service will be livestreamed on Morrison Funeral Directors facebook page at the following link: https://www.facebook.com/Morrison-Funeral-Directors-419561211581231 To plant Memorial Trees in memory of Isabel V. Amador, please click here to visit our Sympathy Store.
To plant memorial trees or send flowers to the family in memory of Isabel Amador, please visit our flower store.
---
Guestbook
A photo was added for Isabel V. Amador
Beeson - Morrison Funeral Directors May 18 2021 12:00 AM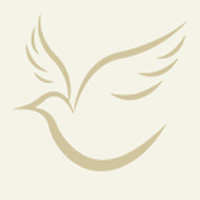 Sympathy Gift courtesy of Lara Foley. Group of 10 Memorial Trees Planted In Loving Memory of Isabel V. Amador.
Lara Foley Nov 27 2020 12:00 AM
May the Lord, give the entire familia strength during this difficult time. (Proverbs 3:5-6) Love, Gabrielle Francis Rodriguez Jared and Jordan Flores
Gabrielle Francis Rodriguez of Dallas Texas Nov 24 2020 12:00 AM
Brenda, You are so loved! Your mothers legacy lives strong in you and in your family. Her smile, that twinkle in her eye, Ive seen both in you so often. Her celebration of life was so beautiful, I hope that it brought you peace.
Pam of Tulsa Nov 24 2020 12:00 AM
Such a good and Godly lady. I always loved to deliver Meals-on-Wheels to her. She always made me smile. So sad for your loss.
Jackie (Cooper) Nelson of Sunray, Tx Nov 23 2020 12:00 AM
Thoughts and Prayers to you and the family.
William Sutton of Harvey, Illinois Nov 23 2020 12:00 AM
Isabel prayed for me and my family when I needed help. She touched my life without ever meeting me. I thank God for her and will keep her family in my prayers.
Connie Lien of Illinois Nov 23 2020 12:00 AM
We are so sorry for your loss!! We love you all and pray for peace and guidance though this difficult time!!
Justin, Brianna, & Lillie of Amarillo Nov 23 2020 12:00 AM
A candle was lit in memory of Isabel Amador
Justin, Brianna, & Lillie of Amarillo Nov 23 2020 12:00 AM
Dear Amador Family, Isabel was a shining light in the lives of so many people. She always welcomed us with open arms. Many good memories were made around her kitchen table over the years. Her enchiladas will always be craved and will be talked about for years to come just as your dads salsa is still the topic of conversation as absolutely no salsa can ever beat Big Lous. She was an incredible mother, friend and grandmother. Chris has always said Isabel was his second mother. Louie and all of the siblings were and are thought of as his brothers and sisters. So many stories from his youth include the Amadors. We want to thank you all for sharing Isabel with us as our lives were so blessed knowing her. You are all in our thoughts and prayers. We love you all, our Amador family. Chris & Jennifer Woods
Chris & Jennifer Woods of Amarillo, TX Nov 22 2020 12:00 AM