Order Flowers now for guaranteed delivery before James's visitation.
James Ray Ballard
James Ray Ballard, 77 of Dumas, passed away on Friday, November 18, 2016. Funeral services are scheduled for 3 o'clock in the afternoon on Tuesday, November 22, 2016 at Bible Baptist Church with Rev. Johnny Widener, pastor of the church, officiating. Interment will follow in Dumas Cemetery. The family will receive friends from 6 P.M. to 7 P.M. on Monday, November 21, 2016 at the funeral home. Arrangements are entrusted to Morrison Funeral Directors. On July 2, 1939 in Goodlett, Texas, A. B. and Valine Ballard, welcomed James Ray, their first child. After living in Cactus and at the Carbon Black plant, the family settled in Dumas, Texas where James grew into a selfless and loving man who attended Dumas High School. He graduated DHS 1957 and married the love of his life, Ellen Ann Alexander, on December 7, 1958. James was a true family man and would do anything for those he loved. James' compassionate spirit was devoted to God, his family and friends. He was an amazing cook and enjoyed being in the kitchen. He was very well known for his ribs and was expected to make them for every function. James supported his creative wife in her crafting endeavors by designing and cutting the wood for her projects and traveling the area for craft shows. He spent many hours riding dirt bikes and motorcycles with his family and friends. He loved to fish and was lucky enough to spend six weeks at his cabin in Eagle Nest, NM shortly before his homecoming. He enjoyed running a business and working side by side with his family. He's done a great job building a true, strong foundation and sculpting good strong men, including all the "boys" he's taught and mentored in business and life. There was no one who knew him that wasn't influenced greatly by him. He was preceded in death by his parents and his wife. Survivors include his brother, Joe Ballard and wife Jelene of Dumas; his sons, Jerry Ray Ballard and wife Agnes of Amarillo and their children, Joshua, David and Ann Marie; Donnie Ballard and wife Valerie of Dumas and their children, B.J. and wife Jessica and their children Cylus and Liliana, Heather and husband Cody Jolly and their children, Rhylee and Barrett, Krystal and husband Derick San Miguel and numerous other extended family members. The family suggest memorials be to Memorial Hospice, 224 E. Second St., Dumas, TX 79029 or Memorial Nursing and Rehabilitation Center, 224 E. Second St., Dumas, TX 79029. The family wishes to express their sincere gratitude for the loving care given to their loved ones by Brenda Gonzalez and the other members of the Memorial Hospital, Memorial Nursing and Rehab, and Memorial Hospice staffs.
To plant memorial trees or send flowers to the family in memory of James Ballard, please visit our flower store.
---
Guestbook
A photo was added for James Ray Ballard
Beeson - Morrison Funeral Directors May 18 2021 12:00 AM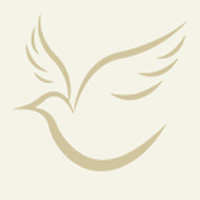 Words cannot express the sorrow . Condolences to special friends !
Dudley and Damon Nov 24 2016 12:00 AM
Dear Ballard Family, So sorry to hear of Bro. James homegoing. I know he will be greatly missed but you can rejoice that he is again reunited with your mom and other precious loved ones. He has finally reached his final destination with his Lord and Saviour. What a faithful and loving servant they both were for many years. What a great legacy they left behind. May the Lord be especially near and comfort you as only He can. Praying for your family.
Kimberly Roberts Nov 21 2016 12:00 AM
So sorry to hear about James. He and Ann were great friends in the Class of '58 and I always enjoyed catching up at our reunions. I know they have left behind wonderful children to carry on the Ballard tradition. Rest in peace, James.
Audrey Ochs Powell Nov 20 2016 12:00 AM
Krystal and family, I'm so sorry for the loss of your Grandpa. Its so hard to lose your grandparents. I know you all were close. Please know we are thinking of and praying for you all!Love you! Wes and Glenna
Wes and Glenna Whitley Nov 20 2016 12:00 AM
Sorry for ur loss
John Preston Nov 20 2016 12:00 AM
Donnie and all the Ballards we are sorry for your loss. James was a good friend and he will be missed by everyone who knew him. Prayers for comfort and hope.
Frank & Juana James Nov 20 2016 12:00 AM
ORPHANED Read John 14:15 - 21 Jesus said, "I will not leave you as orphans; I will come to you. Before-long, the world will not see me anymore but you will see me. Because I live, you also will live. On that-day you will realize I am in my-Father, I am in you and you are in me. John 14:18 - 20 New-International version Even-though I was an adult when my parents died, I felt a keen-sense of what it was like to be an orphan. Gone were the two-people who had nurtured me and shaped my life. Sharp-grief gave way to bewilderment, "Who am I now; who knows me deeply yet loves me anyway? The gospel of John recounts Jesus telling His-disciples although the time is coming they would see Him no-more but He would always be a part of them just-as they would forever be a part of Him. So it has been with my parents. I see now even-after their-deaths, their example of loving-kindness continues to teach me and guide my-life. That goes deeper than just warm-memories. My parents are in me at a deep-level, deeper than the mind can comprehend and as-deep as the heart. Surely God was their-heart's teacher. In the same-way I come to know God through the life and love of Jesus. Nurturing that-relationship through prayer, study, giving and serving keeps me forever-connected to the living-God. Gracious-God, let who we are reflect who You are in all we do. Amen Because of God's great-love for us, we are never-orphaned. Cherish the memories. I have fond memories of being in school with both even though I was younger. I also always enjoyed visiting with them when they were at Joe and Jelene's as my husband and I lived neighbors to them until Tom's death and my move from Dumas in 2003. Grieve-as-you must, not-as-others will tell you is right, wrong or indifferent. Travel the pathways ahead as there is no-single-one for all but each has their own needs. God bless each and everyone of you in this. Joe and Jelene, I love you and it was such a joy to see Jelene when the Darlins' were in Beaver, Oklahoma; I am sure they thought the end-of-the world as I did when I first came here.
Jackie R. Green Sheldon Nov 20 2016 12:00 AM
We are so sorry for your loss of your dad. You and your families are in out many thoughts and prayers.
Bruce and Gina Slattery Nov 20 2016 12:00 AM
Love y'all. Take comfort that Ann and James are together now and you can bet they are watching over their family from Heaven.
Robin and Glenn Davis Nov 20 2016 12:00 AM
Show More Entries