Order Flowers now for guaranteed delivery before James's visitation.
James Carl Woodall
James Carl Woodall, 84, of Sunray, passed away on November 26, 2017. Graveside services are scheduled for 10 o'clock in the morning on Wednesday, November 29, 2017 at Brown Memorial Cemetery in Sunray, with Wayne Norrell, officiating. The family will receive friends from 6 o'clock to 8 o'clock in the evening on Tuesday, November 28, 2017 at Morrison Memorial Chapel in Sunray. Arrangements are entrusted to Morrison Funeral Directors. James (Jim) was born to Charles and Adaline Woodall on September 29, 1933 in Vinita, Oklahoma. Jim proudly served in the US Army in Panama as a Heavy Weapons Infantryman and was honorably discharged as a Spc3 on June 6, 1956 at Fort Chaffee Arkansas. He pursued many endeavors in his working life, as a cowboy, welder fabricator, owner operator truck driver, the American Zinc Company, and is responsible for many of the windmills dotting the central high plains geography. His last place of employment, and his retirement, was with Taylor Oil Company. James is survived by his wife Shirley of Sunray; four sons: Gary and Carl Woodall both of Rocky Ford, CO, and Ronny and Michael Woodall both of Sunray; one brother: Charles Henry Woodall and his wife Irene, of Vinita, OK; sisters: Ruth Trimble of Afton, OK, Beth Smith of Vinita, OK, Wilma Lou Rowe of California, Jean Jordan and husband Larry of Hutchinson, KS, and Helen Vire and husband Denton of Carrollton, TX. Jim is also survived by 8 grandchildren, 17 great grandchildren and 2 great great grandchildren as well as a host of nieces, nephews, and cousins.
To plant memorial trees or send flowers to the family in memory of James Woodall, please visit our flower store.
---
Guestbook
A photo was added for James Carl Woodall
Beeson - Morrison Funeral Directors May 18 2021 12:00 AM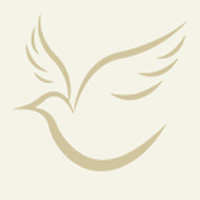 I'm sorry for your loss.
Tim Haley Nov 28 2017 12:00 AM
I have many great memories of the time I had with Jim out on the ranch. He loved a good practical joke and I even got him real good a couple of times. Priceless. He was a good man who will be missed by many. My heart goes out to him and his family.
Jeff Goodwin Nov 27 2017 12:00 AM
Love always concerned everything
DeN Meeks Nov 27 2017 12:00 AM
There are no words to express how sorry I am for your loss Jim and Shirley's house will always be a wonderful memory
Dena Stubbs Nov 26 2017 12:00 AM