Order Flowers now for guaranteed delivery before Jared's visitation.
Jared Gunther Goolsby
Jared "Gunther" Goolsby, 51 of Sunray, passed away on Sunday, July 5, 2020. Funeral services are scheduled for 11 oclock in the morning on Saturday, July 11, 2020 at Sunray Baptist Church with Bubba Woodrome, family friend, officiating. Interment will follow in Lane Memorial Cemetery under the direction of Morrison Funeral Directors. Jared was born on May 7, 1969 in Hereford, TX to Danny Goolsby and Kathy Griffin. He grew up in Sunray where he attended school and graduated from Sunray High School. Jared married Sue Alverson on May 29, 2004 in Amarillo, TX. Jared worked as a supervisor for Hydro Resources and was well known for his ability and knowledge of drilling water wells. Jared loved the ranch life and everything associated with it. He truly died doing what he loved to do. Jared was of Christian Faith and will be missed by his family and friends. Jared was preceded in death by his paternal grandparents: Junior Goolsby and Shirley; maternal grandparents: Bud and Eufa Mae Griffin. Jared leaves behind his wife, Sue Goolsby, of the home; children: Skyler Goolsby and Colter Goolsby both of Sunray, TX, Jakala Goolsby of Dumas, TX, Riley Goolsby of Dalhart, TX and Michael Reaves of Amarillo, TX; father: Danny Goolsby and wife Pam of Sunray, TX; mother: Kathy Allen and husband Lynn of Stratford, TX; grandparents: Papa Doc and Rena Popejoy of Sunray, TX; brothers: Judd Goolsby of Chicago, IL and Dude Goolsby and wife Jennifer of Sunray, TX; sister: Jamie Mills of Springfield, CO; numerous other extended family members, friends and his 47 dogs. The family suggests with gratitude that memorials be made to the Working Ranch Cowboys Association, 408 SW 7th Ave, Amarillo TX 79101.
To plant memorial trees or send flowers to the family in memory of Jared Goolsby, please visit our flower store.
---
Guestbook
A photo was added for Jared Gunther Goolsby
Beeson - Morrison Funeral Directors May 18 2021 12:00 AM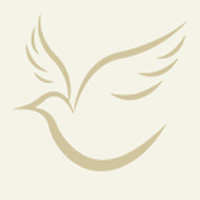 Our thoughts and prayers are with you and your family, Kathy. We love you!
Dale and Renne Butcher of Happy, Tx Jul 11 2020 12:00 AM
Our thoughts are with you,
Sandy and Morris Carter Jul 10 2020 12:00 AM
My sympathy goes out to Jared's family and friends. I know that you all will miss him deeply.
Guy Andrews of San Angelo Jul 10 2020 12:00 AM
Jared was a great guy with a great personality. He could light up a room with his laugh and those beautiful blue eyes. He will be missed here in Sunray. Fly high cowboy heaven sure gained a great Cowboy. Ride like the wind Jared in the tall green pastures.
Sharon Gill of Sunray, TX. Jul 10 2020 12:00 AM
Jared was a great guy and will be missed by all of us Coworkers here at Hydro. I was so saddened by his passing. Rest in peace my friend ! Praying for the entire family.
Mike Buse of Austin, Tx Jul 9 2020 12:00 AM
We will miss his laugh, great smile, sparkling blue eyes and how he lifted the mood in every crowd. RIP Gunther. Happy Trails until we meet again.
Manuel and Zela Young of Sayre, Oklahoma Jul 9 2020 12:00 AM
I will always remember the pranks and the lawn mower races. He was a great man and will be truly missed
Taylor Hague of Crockett Texas Jul 8 2020 12:00 AM
I remember Minnow Jared Gooseby as a little boy. Such a sweet and funny boy. I loved him with all my heart and it is breaking today for his family and friends. He was our little cowboy. Ride, Jared, ride in the wide open pastures.
Luan Jul 8 2020 12:00 AM
A candle was lit in memory of Jared Goolsby
Luan Jul 8 2020 12:00 AM
Show More Entries