Order Flowers now for guaranteed delivery before Jerry's visitation.
Jerry Don Swaim
Jerry Don Swaim, 53 of Dumas passed away on Saturday, November 14,2020. A Funeral Service will be held at 2 o'clock in the afternoon on Friday, November 20, 2020 at Morrison Memorial Chapel with Pastor Cliff Hildridge of First Baptist Church in Tahoka, TX, officiating. Cremation will follow the service. The family will receive friends on Thursday from 6 o'clock to 8 o'clock in the evening at the funeral home. Arrangements are entrusted to Beeson - Morrison Funeral Directors. Jerry was born on November 30,1966 in Amarillo, TX to Harvey and Margarett (Gleghorn) Swaim. He grew up in Amarillo and graduated from Amarillo High School in 1985. After graduation, he attended Texas Tech for two years and later graduated from WT with a bachelor's degree in criminal justice. Jerry married Susan Ott on May 26,1992 in Dimmitt; the couple moved to Dumas where they made their home and raised their children. Jerry served as a probation officer in Moore County for 27 years and retired in January as the Chief Juvenile Probation Officer. In August, he pursued his life long passion of education, teaching math at Dalhart High School. Jerry was very active in volleyball. He played at Texas Tech for 2 years then continued his love for volleyball by coaching youth volleyball. He coached the Amarillo JO's, AEV, and JET Volleyball for a total of 28 years, impacting many young girls' lives. He also enjoyed hunting and fishing, but his greatest joy was spending time with his children and grandchild. Family was everything to Jerry. He was preceded in death by his father: Harvey; grandparents: James and Rowena Gleghorn. Jerry is survived by his wife, Susan, of the home; children: Austin Swaim and wife Harley of Tahoka, TX, Ashlei Atteberry and husband John of Dumas, TX; grandson: Bennett Swaim of Tahoka, TX; 2 dogs: Dei and Patches Chet; mother Margarett Lopez and husband Steve of Pampa, TX; brothers: Steve Swaim and David Swaim both of Amarillo, TX; best-friend: Tim Packard and wife Kelly of White Deer, TX; and numerous nieces and nephews. The family suggests, with gratitude, memorials be made to the Jerry Swaim Memorial Scholarship Fund at Happy State Bank. The funeral service will be livestreamed on Morrison Funeral Directors facebook page at the following link: https://www.facebook.com/Morrison-Funeral-Directors-419561211581231 To plant Memorial Trees in memory of Jerry Don Swaim, please click here to visit our Sympathy Store.
To plant memorial trees or send flowers to the family in memory of Jerry Swaim, please visit our flower store.
---
Guestbook
A photo was added for Jerry Don Swaim
Beeson - Morrison Funeral Directors May 18 2021 12:00 AM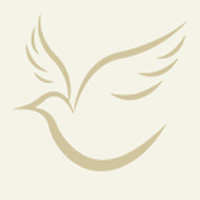 I new Jerry in my childhood, and attended Amarillo Church Of Christ, with him and the Swaim family, great great guy. God bless the Swaim family.
Jimmy Norman of Amarillo Nov 21 2020 12:00 AM
We are sorry to hear about Uncle Jerry, and we are praying for all of you.
Ryan and Katrina Burkhart of North Liberty, Iowa Nov 20 2020 12:00 AM
My sincere sympathies for the loss of Mr. Swaim. Your family is in my thoughts and prayers. God Bless--
Joe Alcorta of Dalhart Nov 20 2020 12:00 AM
A candle was lit in memory of Jerry Swaim
Joe Alcorta of Dalhart Nov 20 2020 12:00 AM
Dear Austin and family, I am so sorry for your loss. My thoughts and prayers are with you during this difficult time.
Alexandre Schulze of Chesterfield, MO Nov 19 2020 12:00 AM
A candle was lit in memory of Jerry Swaim
Alexandre Schulze of Chesterfield, MO Nov 19 2020 12:00 AM
Im so sorry for your loss of Jerry. I know he loved each of you so much. You are all in my thoughts
Tina Young of Dumas Nov 19 2020 12:00 AM
We are praying for the Swaim family.
Kurt and Becki Koepke of Hartley Nov 19 2020 12:00 AM
A candle was lit in memory of Jerry Swaim
Kurt and Becki Koepke of Hartley Nov 19 2020 12:00 AM
Show More Entries