Order Flowers now for guaranteed delivery before Jerry's visitation.
Jerry Thompson
Jerry Erle 'Bear' Thompson, 79, of Dumas, went to be with the Lord on Friday, December 8, 2017. Funeral Services are scheduled for 2 o'clock in the afternoon on Monday, December 11, 2017 at Morrison Memorial Chapel, with Dr. Silas E. Short, former classmate, officiating. Interment will follow at Dumas Cemetery. The family will receive friends from 3 o'clock until 5 o'clock in the afternoon on Sunday, December 10, 2017, at the funeral home. Arrangements are entrusted to Morrison Funeral Directors. Jerry was born on August 27, 1938 in Amarillo, TX to Erle Thompson Jr. and Evelyn Nesbitt Hughes. He grew up in Hale Center where he graduated high school in 1956. While in school he was recognized with many honors. He was voted most handsome, sophomore class favorite, FHA Sweetheart, was an eagle scout and was active in the FFA. He also was a standout football player, he was captain of the Hale Center Owls, selected to the All Southwest Plains Team and was selected as an All State Tackle. His success on the football field would lead to scholarship offers from numerous schools including Texas Tech and Notre Dame. He would instead decide to serve his country in the United States Navy from 1956-1960, where he was a jet mechanic and would earn the rank of Chief Petty Officer. After his service, He married his wife of 51 years, Lola, on February 6, 1960 in Clarendon, TX. The couple would move to Dumas in 1963 and he went to work at W.D. Jones Drilling, where he would eventually become the owner. He was also a member and past president of the Texas Waterwell Drillers Association and the Palo Duro River Authority. He attended the First United Methodist Church in Canyon. He is preceded in death by his parents, his wife Lola, and his niece Lola Jones. Jerry is survived by his son, Jerry 'Gruff' Thompson of Dumas; daughters: Carla Milbern and husband Stacy of Dumas, and Candy Walker and husband David of Carrollton, TX; sister: June Green and husband Crispin of Muleshoe, TX; brother: Tommy Thompson and wife Dorothy of Refugio, TX; grandchildren: Jarod Watson and wife Catherine, Logan Watson and wife Carolyn, Brandon Watson, Chelsea Brown, Hayden Milbern, Haleigh Walker, Whitney Walker, Mason Thompson, Ashley Villegas, Berkli Thompson, Ethan Thompson, Logan Milbern and wife Mindy; 7 great grandchildren; and also his special friend and loving companion Barbara Bain. The family suggests, with gratitude, that memorials be made to the American Heart Association, 7272 Greenville Ave. Dallas, TX 75231, Juvenile Diabetes Association, 9400 N. Central Expressway, Suite 1201, Dallas, TX 75231 website: www.jdrfdallas.org, March of Dimes, 1275 Mamaroneck Ave, White Plains, NY 10605.
To plant memorial trees or send flowers to the family in memory of Jerry Thompson, please visit our flower store.
---
Guestbook
A photo was added for Jerry Thompson
Beeson - Morrison Funeral Directors May 18 2021 12:00 AM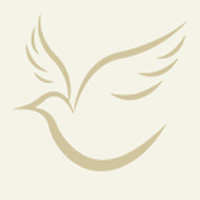 Condolences , Jerry will be missed very much !
Dudley Dec 11 2017 12:00 AM
I have some fond memories of Candy's dad over the years. I am saddened by the news of his passing. Many prayers to the family. Be strong and love each other.
Pamela Grimes Dec 11 2017 12:00 AM
My thoughts and prayers are with all of you. I will miss him, he was a great man
Debra Walton Dec 10 2017 12:00 AM
Our deepest love, thoughts, and prayers are with you. Love in Christ, Jimmy and Paula Venable Psalm 91:11
Jimmy and Paula Venable Dec 10 2017 12:00 AM
Im sorry I won't be able to attend the visitation or funeral, but my family's love and prayers are with all of you during this time of sorrow. Jerry (and Lola) left an enduring legacy in the many children, grandchildren and great grandchildren he had, and in the many joyful memories he left family and friends with.
Jill Stover Dec 9 2017 12:00 AM
My thoughts and prayers are with you all during this sad time. Jerry was truly one of a kind! Randy
Randy Watson Dec 9 2017 12:00 AM
My condolences and prayers are sent to my friends, my Son in law Logan and all the family. May God of heaven fill you with peace and comfort.
Billy Morse Dec 9 2017 12:00 AM
We are so sorry to hear about jerry. Healing is not an easy process but pray and know that all of you will hold and help each other
Jackie Spence schafer and don schafer Dec 9 2017 12:00 AM
My sincere condolences to the Thompson family. I have many fond memories of Jerry and Lola on Pear Street. Please accept my best wishes during this difficult time. Warmest regards, TravisBlock
Travis Block Dec 9 2017 12:00 AM
Show More Entries