Order Flowers now for guaranteed delivery before Jimmie's visitation.
Jimmie Lee Gillespie
Jimmie Lee Gillespie, 82 of Dumas, Texas, went to be with his Lord on the morning of October 5, 2018. Interment will be held at 3 o'clock in the afternoon on October 7th, at Follett Cemetery. A Celebration of Life service will be held at Bible Baptist Church in Dumas on Monday, October 8th, at 10 o'clock in the morning under the direction of Morrison Funeral Directors. The family will receive friends from 3 o'clock until 5 o'clock in the afternoon on Saturday, October 6th, at the funeral home. He was born to Virgil and Florence Gillespie on September 23, 1936, in Rosston, Oklahoma. He was the oldest of five children- Beverly, Sylvian, Karen, and Jordy Ray. Jim grew up in Follett, Texas, where he spent summers helping his father with his custom cutting business. He graduated from Follett High in 1955 and attended Texas Tech University until joining the US Army in June of 1959. After a first date of picking apples in an orchard, he married his sweetheart, Nelia (Trudy) Rae Wilson, on May 19, 1962. The following January, Jim attended the DPS Academy where he graduated as an officer in May. Jim retired at the rank of Sergeant from the Texas Rangers in 1998, after serving for 24 years as a Ranger and 11 as a DPS officer. In October, 1963, Jim and Trudy welcomed their son, Shannon Lee. In September of 1966, the couple welcomed, Sharlotte Rae, the completing piece of their family. Jim held his family in top priority throughout his life, with his pride and joy being his grandchildren and great-granddaughter. He celebrated 56 years of marriage to his 'babe' this year. Jim loved listening to and singing country western music, watching John Wayne movies, and fishing. Jim was an active member of Bible Baptist Church in Dumas for 44 years. His life was always one of service, and he will be remembered for his giving spirit- making devotion books available for all, sweeping the church, cleaning the parking lot, managing prayer lists, and faithfully giving to missions. Jim is survived by his wife, Trudy Gillespie of Dumas; son, Shannon Gillespie and wife Rachel of Dumas; daughter, Sharlotte Robledo and husband Rob of Amarillo; grandsons, Joshua Gillespie of College Station, Nathan Gillespie of Lubbock, Timas Arya of Stockton, Missouri, Declan Robledo of Amarillo, and Quade Robledo of Amarillo; granddaughters, Jennifer Rodriguez and husband Jerry of Dumas, Stephanie Gillespie of Dumas, and Katie Gillespie of Dumas; great-granddaughter Neeley Rodriguez of Dumas; brothers Sylvian Gillespie and wife Vernita of Woodward, OK, Jordy Ray Gillespie and wife Florene of Sweetwater; sisters, Beverly Schneider and husband Bill of Woodward, Karen League of Enid, OK. He was preceded in death by his parents, Virgil and Florence Gillespie of Follett, TX, and brother-in-law, Jerry League of Enid, OK. All memorials may be made to the Missions Fund at Bible Baptist Church, 212 W 1st St, Dumas, Texas.
To plant memorial trees or send flowers to the family in memory of Jimmie Gillespie, please visit our flower store.
---
Guestbook
A photo was added for Jimmie Lee Gillespie
Beeson - Morrison Funeral Directors May 18 2021 12:00 AM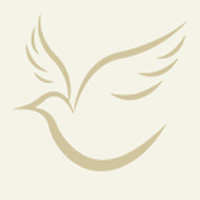 Trudy, I was very sorry to hear about Jim. He was a great man. Love you, Gary
Gary and Rebecca Berry Oct 15 2018 12:00 AM
We are both very sorry for your loss. There are no words that can describe the hole that losing Brother Jim has wrought. He was a good husband, father, grandfather, great grandfather and friend. A good man, a wonderful Christian friend. I personally will never forget him. Our prayers are with you.
Frank and Juana James Oct 7 2018 12:00 AM
Our deepest condolences to your loss. May the peace of Christ, that transcends all understanding, cover your family during this time. There is no better tribute to a man than to be able to say, "There was a good and Godly man." His legacy of his family carries on. I am honored and privileged to have known Jim over the last 30 years as a patient. RIP and thank you for service Ranger. Gone but not forgotten. We and the state of Texas salute you. Thank you and Godspeed.
Tory & Kaye Moore Oct 6 2018 12:00 AM
Shannon & Rachel, So sorry to hear of your loss. May the Lord bless you and keep you. May His light shine upon You and give you Peace. Scott Brazell
Scott Brazell Oct 6 2018 12:00 AM
Condolences and Blessings go out to Trudy and the family Jim was awesome man to get to know .
DudleyCain Oct 6 2018 12:00 AM
Dear Gillespie family i am so sorry to hear of your great loss. I am lifting you all up in my prayers. We all loved Bro. Jim and I know he will be greatly missed. He was a kind and true friend to everyone. I know one day soon we will all be reunited once again and Won't it be Wonderful there? Love to you all.
Kimberly Roberts Oct 6 2018 12:00 AM
Trudy and Shannon, Les and I are so very sorry for your loss. We loved Jim and he taught us many things about the love of the Lord. He will be greatly missed. Heaven has welcomed home a great gem. Our prayers and thoughts are with you both and the family.
Valerie Clements Oct 6 2018 12:00 AM
My condolences to the family. We had great times in high school and at Tech. May you all find some comfort during this time.
Sam Schoenhals Oct 6 2018 12:00 AM
Love and prayers to all. Bro. Jim was a very special, and wonderful man. Heaven is a sweeter place because he is there.
Arlen and Teri Marion Oct 5 2018 12:00 AM
Show More Entries