Order Flowers now for guaranteed delivery before Joe's visitation.
Joe D. Abeyta
Joe D. Abeyta, formerly of Stratford, TX, ascended into heaven on Tuesday, April 9, 2019. A rosary and vigil service will be held at 6 oclock in the evening on Sunday, April 14, 2019 at St. Josephs Catholic Church in Stratford. A rosary service is scheduled for 10:30 in the morning, Monday, April 15, 2019, with Funeral Mass immediately following at 11 oclock in the morning, at St. Anthonys of Padua in Dalhart. Fr. Christopher Schwinn will be celebrating. Interment will follow in Dalhart Cemetery. Flag detail will be provided by Volleys for Veterans of Amarillo. Arrangements are entrusted to Morrison Funeral Directors of Stratford. Joe was born August 28, 1938 in Roy NM to Apolonio and Guadalupe Abeyta. Joe is a loving, serving husband and father. As a young boy, he attended catholic school for 8 years. As a young man Joe served in the United States Air Force for 4 years. Upon arriving home, Joe met his loving wife, Viola Romero, and took her as his equal for 57 years. Together they shared their Catholic beliefs with their 5 children. Joe journeyed with his faith thru 2 Cursillos and 2 missions in N.E. New Mexico. Joe was a member of the Knights of Columbus and belonged to The Legion of Mary. Joe gave back what he had experienced thru his Christian journey by serving as a Catechist (teacher) for many, many years. Joes favorite past time was at a lake with a fishing pole in his hand with his wife at his side placing a bet of a dollar on whom caught the first fish. Joe is preceded in death by his father, Apolonio Abeyta, his mother, Guadalupe Abeyta and his siblings: Dora Ortiz, Odelia Galan and Purcella DeChamps. The survivors of Joe are his loving spouse Viola Esperanza Abeyta and his children, Debbie Hubbard, Joe A. Abeyta, Dora Lutes, Annette Lara and Lori Abeyta. Joe also leaves behind his 11 grandchildren and 5 great grandchildren. Joes surviving siblings are Narcisa Ortiz, Henry Abeyta and Mary Ortiz, along with numerous nieces, nephews and other family members. He will live forever in all our hearts and memories. In lieu of customary remembrances, the family is requesting, with gratitude, that donations be made to Morrison Funeral Directors, P. O. Box 496, Dumas, TX 79029, to assist with the final expenses of Joe D. Abeyta.
To plant memorial trees or send flowers to the family in memory of Joe Abeyta, please visit our flower store.
---
Guestbook
A photo was added for Joe D. Abeyta
Beeson - Morrison Funeral Directors May 18 2021 12:00 AM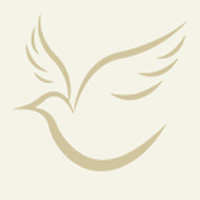 Vi-let me know if you need any thing--
Buck Main of Andrews, Texas Apr 9 2021 12:00 AM
Viola and family. So sorry for your loss! You and Joe Were great friends to my parents they really thought a lot of him! I know they had a lot of good times with you and him! Love and prayers! Francis C. SCOGGINS
Francis Cordova Scoggins of Andrews Tx Apr 11 2019 12:00 AM