Order Flowers now for guaranteed delivery before Joe's visitation.
Joe Michael Scott
Joe Michael Scott, 71 of Dumas, passed away on April 8, 2019. Family will have visitation Wednesday, April 10, 2019 from 4 o'clock to 6 o'clock in the afternoon at the family home, 10808 Lena Lane. Memorial Services will be held at Calvary Baptist Church at 2 oclock in the afternoon on Thursday, April 11, 2019. Arrangements are entrusted to Morrison Funeral Directors. Joe Mike was born in Stamford, Texas on October 27,1947 to John A. Scott and Jo Scott. Joe Michael Scott graduated from Patton Springs High School in Afton, Texas, graduating 13th out of 12. After graduation, he attended technical school in Oklahoma City, OK. Joe Mike served honorably in the US Navy from July 1968 to July 1972. He held a bachelor's degree in law enforcement and was a local business owner of Scott's irrigation until retirement. Joe Mike married June Fitzgerald in Spur, Texas on October 14,1971. They were happily married for 47 years. He is survived by his wife June Fitzgerald Scott of Dumas, TX; daughter Patricia Hammit and her husband Kelsey Hammit of Burleson Texas, and daughter Patsy Montoya and her husband Joe Montoya of Alma, AR. He was the proud Papaw of 6 grandchildren Izaak Montoya stationed in Korea and his wife Hayley Montoya of Little Rock, AR, Monika Morris and her husband Adam Morris of Dumas TX, Jamee Montoya of Alma AR, Logan Hammit, Kaitlyn Hammit and Lane Hammit of Burleson TX and great grandfather of 2 with one on the way; brother: Johnny Scott and wife Shirley of Lubbock, TX and sister: Dianne Washington and husband Seab of Flomot, TX. He will be greatly missed by his family and friends. In lieu of flowers please make donations to Memorial Hospice, 224 E. 2nd, Dumas TX 79029.
To plant memorial trees or send flowers to the family in memory of Joe Scott, please visit our flower store.
---
Guestbook
A photo was added for Joe Michael Scott
Beeson - Morrison Funeral Directors May 18 2021 12:00 AM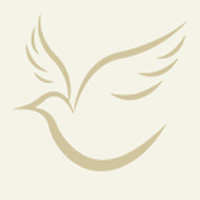 Our condolences and prayers to Joe Mike's entire family.
Ronnie and Sherry Nowell of Tucson, Az. Apr 12 2019 12:00 AM
Joe Michael and June have been dear friends of ours for many years. We moved in next door to them 28 years ago and they both made us feel very welcome. When our son died they stepped in and gave their support and really helped us out. Joe Michael will be missed by many in this community. I know he is no longer suffering and is enjoying family and friends in Heaven.
Billy and Donna Hawkins of Dumas, Texas Apr 11 2019 12:00 AM
A candle was lit in memory of Joe Scott
Billy and Donna Hawkins of Dumas, Texas Apr 11 2019 12:00 AM
June and Family, I am so sorry for your loss. I will be lifting your family up to our Heavenly Father for comfort at this difficult time. In Christian love.
Kimberly Roberts of Amarillo Apr 10 2019 12:00 AM
Prayers for the family
Gayle Hawley Taylor of Dickens, Tx Apr 9 2019 12:00 AM
So sorry to hear Joe Mike passed. Please accept my deepest condolences. He and I were friends from way back in school.
Brenda McNair of Sherman, TX Apr 9 2019 12:00 AM
June we sre so sorry for your families loss, but thrilled by heaven's gain. Love and prayers.
Mack & Mary Ann Johnson of Lubbock, Tx Apr 9 2019 12:00 AM
My sincere condolences to you and your family. May God bless you all.
Debra Kiefer of Colorado Apr 9 2019 12:00 AM
Mr. Scott you will be missed. Thank you for always being so kind to me.
Lydia of Dumas Apr 9 2019 12:00 AM