Order Flowers now for guaranteed delivery before Jose's visitation.
Jose Maria Porras
Jose Maria Porras, 85, passed away Thursday, September 9, 2010. Services will be held at 7:00 P.M. Friday September 10, 2010 at Grace Thru Faith Fellowship and funeral services will be held at 10:00 AM, Saturday, September 11, at Grace Thru Faith Fellowship with his son Humberto Porras officiating. Burial will be in Northlawn Memorial Gardens by Morrison Funeral Directors. Jose was born April 9, 1925 in Ojinaga Chihuahua, Mexico to Juan and Ignacia Porras and at a young age assisted the family in ranching and farming. Developing a passion for music, he was also a well know musician along with his brothers in the surrounding communities where he was raised. In 1950 he married Maria Ignacia in Mexico and because of the desire to provide for his family and see a brighter future, he aligned with Gods plan and eventually relocated with the family to the United States. After 45 great years of marriage, Ignacia preceded him in death in 1995. He worked for Montfort Beef for 22 years before his retirement. God gifted him with the ability to play the guitar, sing, and songwriting. He composed a song about the apostle Paul. Jose had been and resident of Dumas since 1974 and was a member of Iglesia Por La Fe. He was also preceded in death by his son Adam Porras, 3 sisters and 5 brothers. Survivors include sons, Eduardo Porras, Richard Porras, Remigio Porras, all of Dumas, Humberto Porras, Abraham Porras both of Odessa, and Jose A. Porras of Ft. Worth Daughters, Manuela Armendariz, Hijinia Munoz both of Dumas, Gloria Cano of Borger, Elvia Williams of Houston brothers, Juan Porras of Hereford, Luis Porras of Mexico sister Eloisa Hinojos of San Angelo 32 grandchildren and 13 greatgrandchildren.
To plant memorial trees or send flowers to the family in memory of Jose Porras, please visit our flower store.
---
Guestbook
A photo was added for Jose Maria Porras
Beeson - Morrison Funeral Directors May 18 2021 12:00 AM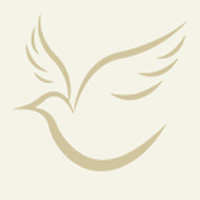 Manuela , my prayers are with you. I know what it is to lose a dad. Cherish all the good memories. May God bless you and your family. He is heaven, walking the streets of gold Love ya and take care.
Leticia Dec 9 2010 12:00 AM
Our thoughts and prayer are with you at this time, may God hold each one of you. We will see our loved ones soon, that is our victory.
James Susie Hale Sep 13 2010 12:00 AM
Our thoughts and prayers are with you, God Bless each of you.
Charley Shirley Roys Sep 10 2010 12:00 AM
Jose was a good man, and he will always be remembered in our hearts, prayers go out to the entire family, God Bless You All.
Higinia PorrasMunoz Sep 9 2010 12:00 AM
The Staff of Morrison Funeral Directors extends our deepest sympathy to your family and we are honored to be of service to you.
Morrison Funeral Directors Sep 8 2010 12:00 AM