Order Flowers now for guaranteed delivery before Josephine's visitation.
Josephine Pennington
Josephine 'Jo' Pennington, 89, of Dumas, was called home on Sunday, December 9, 2018. A come and go Visitation and Celebration of her life will be held, Thursday, December 13, 2018, from 5:30 to 7:30 PM at the Morrison Funeral Home Chapel. Jo Pennington was born on December 31, 1928, in Greensboro, NC, to William Warren Gregory and Josephine Eliza Thomason Gregory. On July 26, 1950, she was married to Roy Pennington. Jo was a school teacher for 30 years, having taught in Perryton, Spearman, Follett and Dumas. She had a love for spending time with family, painting, reading, and working jigsaw puzzles. She also volunteered her time in the gift shop at Moore County Hospital, the Moore County Animal Shelter, and the Dumas Welcome Center. She was a longtime member of First Baptist Church and active in READ (Retired Educators Association of Dumas). Jo was preceded in death by her parents and by her husband, Roy. Survivors include her daughters - Cindy Strickland and husband, Rickey, of Dumas; Penny Pattillo and husband, Darrell, of Flower Mound, TX; Becky Davidson and husband, Chief, of Kearney, NE; her grandchildren - Cody Strickland and wife, Sunny; Keyann Conrad and husband, Andy; Caynon Strickland; Kylee Schenk and husband, Scott; Steele Davidson and wife, Aly; Sawyer Davidson, Hannah Pattillo and Addison Pattillo; and her great grandchildren - Braygon and Case Conrad, Colton and Hudson Strickland, and Kynsington and Kymberlyn Schenk. The family requests, with gratitude, that memorials be made to: Moore County Animal Shelter, 1830 S Maddox Ave, Dumas, TX 79029 or Dumas Education Foundation/Roy Pennington Scholarship, P.O. Box 615, Dumas, TX 79029. Upon her request, Jo's ashes will be taken to her birthplace in Virginia by her daughters. Cremation and arrangements are entrusted to Morrison Funeral Directors.
To plant memorial trees or send flowers to the family in memory of Josephine Pennington, please visit our flower store.
---
Guestbook
A photo was added for Josephine Pennington
Beeson - Morrison Funeral Directors May 18 2021 12:00 AM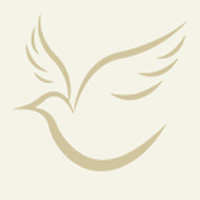 I met Jo when I was teaching swimming lessons years ago at the YMCA. Her grandsons were taking lessons and she volunteered to help with the swimming lessons. . She was such a nice lady and I loved being around her.. Praying for peace and comfort for her family. Glenna Whitley
Glenna Whitley Dec 13 2018 12:00 AM
Condolences to the family. So sorry for your loss
Don & Peggy McDonald Dec 12 2018 12:00 AM
Your dearest friends since 1957, Thanks for your friendship and all the beautiful memories that we shared with our families.
Easton and Lila Wall Dec 11 2018 12:00 AM
Jo was a delightful person. I remember when the YMCA first opened she volunteered to help teach swimming lessons for children of all ages.
Deana Houlette Dec 11 2018 12:00 AM
I'm so glad I got t see her recently. She looked good. She was such a great lady and I'm happy to have had her as a co worker and friend. My prayers and thoughts are with each family member. God has another beautiful angel with Him. Carol Cauthen
Carol Cauthen Dec 11 2018 12:00 AM
So sorry for your loss, Aunt Jo and Uncle Roy were just the best and always there when I needed them. I cannot say enough wonderful things about them. I will miss my phone visits with Aunt Jo and her Christmas letters. God Bless you all, Sue
Linda Montgomery Dec 11 2018 12:00 AM
Cindy & family my prayers are with each of you at this time of loss. Prayers for peace & comfort in the days ahead. May God bless each of you. Melody
Melody (Boswell) Turner Dec 10 2018 12:00 AM
Prayers . Were sorry for your loss.
Jennifer Putman Dec 10 2018 12:00 AM
Prayers to the family. May God grant you peace in this time of sorrow.
Greg Peeples Dec 10 2018 12:00 AM