Order Flowers now for guaranteed delivery before Judy's visitation.
Judy Kaye Coffey
Judy Kaye Coffey, 68 of Dumas, passed away on Wednesday, April 20, 2016. Memorial services are scheduled for 2 o'clock in the afternoon on Saturday, April 23, 2016 at First Christian Church with Rev. Darrell Wait, pastor of the church, officiating. Arrangements are entrusted to Morrison Funeral Directors. Judy was born September 20, 1947 in Carlsbad, NM to Nathaniel 'Pete' and Flora 'Fofo' (Miller) Strickland. She grew up in Carlsbad and graduated from Carlsbad High School in 1965 where she was the homecoming queen and a cheerleader. She later moved to Lubbock to attend Draughns Business School. She married Ken Coffey on November 4, 1966 in Lubbock, TX at the First Baptist Church. The couple would move to Dumas in 1968 where they would raise their family. Judy worked as a secretary for several companies including Natural Gas Pipeline, Dr. Padwich, and several other businesses. Her best work was as a licensed massage therapist and she loved to help people who were injured or hurting, physically or emotionally. Judy was an avid volunteer of her time and service. She volunteered countless hours for Memorial Hospice and also at Safe Place. She and Ken loved to host and entertain friends. The thing she was most passionate about was her family. She adored her children, grandchildren, and great grandchildren. Judy was a member of the First Christian Church, the Xi Xi Upsilon Sorority, and was active in Toastmasters. She was preceded in death by her parents and three sisters. Judy is survived by her husband Ken of the home; children: Stacey Hutson and husband Richard of Dumas, Kyle Coffey and wife Gloria of Amarillo; grandchildren: Rhett Alan Hutson and wife Ashley of Canyon, Ridge Lee Hutson of Dumas, Cru Cornell Coffey of Amarillo; great grandchildren: Jacolby Van Hutson, and future great granddaughter Riley Kaye Hutson; sister Sylvia Strickland of Colorado Springs; adopted brother Keith Watson and wife Linda of Dumas, and numerous nieces and nephews. The family suggests memorials be made to Memorial Hospice, 224 E 2nd, Dumas TX, 79029 or to Safe Place, 306 W 7th, Dumas TX, 79029.
To plant memorial trees or send flowers to the family in memory of Judy Coffey, please visit our flower store.
---
Guestbook
A photo was added for Judy Kaye Coffey
Beeson - Morrison Funeral Directors May 18 2021 12:00 AM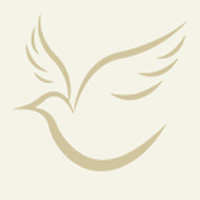 So sorry to hear of your loss!
Derrell Montgomery May 7 2016 12:00 AM
Ken and family we are very sorry for your loss and our thoughts and prayers are with you.
Ray/Diane Dean Apr 23 2016 12:00 AM
We were so sad to hear of Judy's passing. She was so young and vital. Our family history with Ken goes way back, and we have always held him close to our hearts for his allegiance to our family. We share his heart break as his sweet wife moves to her heavenly home. Much love to all, Don and Betty Blair Ruidoso, NM
Don and Betty Blair Apr 22 2016 12:00 AM
Ken and family, we are so very sorry to hear of the sad news about Judy. We have fond memories of enjoying some fun tme with the two of you. Our prayers are with you all. B.W. & Barbara
B.W. & Barbara Hammontree Apr 22 2016 12:00 AM
I am so sorry to hear of Judy's passing. My thoughts and prayers are with the the family and her many, many friends! May God comfort you all in this time of need!
Paula Choate Elliott Apr 21 2016 12:00 AM
Our prayers go out to all the family Judy was very special lady.She had to be to help me keep Ken in line all these years
Larry and Rose Hollis Apr 21 2016 12:00 AM
So sorry to hear the news of Judy's passing. She was a co-worker and friend of my father, Ben. Our prayers and condolences to Ken and family.
Chris & Gladys Lummus Apr 21 2016 12:00 AM
So sorry for your loss !
Leroy McCutchan Apr 21 2016 12:00 AM
As new inlaws to the Coffey family Judy was a shining star. For the short we've known her it seems we've known her all our lives. That's the kind of person she was to us. We hope that this will not be a time of mourning but a time of celebration. We'll see her again. Just as our daughter Gloria was an angel to her she was an angel to many and especially her grandson CrxFC. Rest in Peace Judy Coffey.
Mark & Chong Cornell Apr 21 2016 12:00 AM
Show More Entries