Order Flowers now for guaranteed delivery before Julia's visitation.
Julia Miranda
Julia Miranda, 94 of Dumas, passed away on Thursday, March 31, 2016. Funeral Services are scheduled for 10 o'clock in the morning on Tuesday, April 5, 2016 at Sts. Peter and Paul Catholic Church with Deacon Joe Schwertner, officiating. Interment will follow at Dumas Cemetery. A Rosary will be recited at 7:00 pm on Monday at the funeral home. Arrangements are entrusted to Morrison Funeral Directors. Julia was born on April 12, 1921, in Progreso, Coahuila, MX to Albino and Juana (Hernandez) Sifuentes. She had been a resident of Dumas since 1951. Julia was united in marriage to Bacilio Miranda on August 29, 1937 in Carrizo Springs, TX; he preceded her in death. She was a loving and devoted homemaker who devoted her life to her family. Julia was of Catholic faith and will be dearly missed by her family and friends. In addition to her husband, Bacilio, she is preceded in death by her parents; and a son: Richard Miranda. Julia is survived by daughters: Margarita Hoover of Corsicana, TX, Janie Pollard of Dumas, TX, Sylvia Gonzales of Amarillo, TX, Susie Robbins of Shawnee, OK, Mary Gloria Medina of Corsicana, TX; step-sons: Robert Miranda of Dumas, TX and Angel Miranda of Fairfield, IL; sisters: Maria Gallegos of Chicago, IL, Lupe Pollard of Dumas, TX, and Sara Sanchez of Carlson, CA; half-brothers: Ramon Rivera and Ray Sifuentes of Kearny, NE; half-sister: Rosa Berumem of Kearny, NE; 18 grandchildren: 32 great-grandchildren: and 22 great-great-grandchildren.
To plant memorial trees or send flowers to the family in memory of Julia Miranda, please visit our flower store.
---
Guestbook
A photo was added for Julia Miranda
Beeson - Morrison Funeral Directors May 18 2021 12:00 AM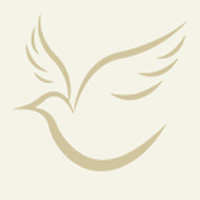 Debbie and Family, We are so very sorry for the loss of your grandmother. She was a very sweet and kind woman. We were blessed to have known your grandmother, we will never forget her. We pray that the LORD our GOD will comfort you and family at this time of need. GOD bless you and yours, Alicia Guerrero
Alicia Guerrero, Mary Turner,Maria Herrera,Anthony Apr 2 2016 12:00 AM
Ama, You and I had such a bond, which you always reinforced by telling me how much you loved me. You will always be in my heart each day of my life, and our memories forever cherished. You grazed me with three very special gifts in my lifetime, which my words cannot express the thanks. Much much love always and forever, Your Grandson, Jeffery
Jeffery Hoover Apr 1 2016 12:00 AM