Order Flowers now for guaranteed delivery before Julie's visitation.
Julie Jolly Scarbrough
Julie Jolly Scarbrough, 53, formerly of Dumas, passed away on Thursday, June 11, 2020. A funeral service is scheduled for Wednesday, June 17, 2020 at 2 oclock in the afternoon at Morrison Memorial Chapel. Internment will follow at Northlawn Memorial Gardens. Family will receive friends at the funeral home on Tuesday, June 16, 2020 from 6 oclock in the evening until 8 oclock. Arrangements are entrusted to Morrison Funeral Directors. Julie was born May 7, 1967 in Dumas, TX, to Dean and Georgia (Pond) Jolly. After high school, Julie would devote herself to being a homemaker. She would marry Jimmy Bassham and to this union, three children were born. Through lifes transitions she later met and married Paul Scarbrough in Amarillo, TX on May 21, 2016. She came to be known as the familys social secretary and constantly checking Facebook status. Julie loved to cook and enjoyed every opportunity to hone her culinary skills. Her smile would light up any room and Julie was generous to a fault. She would give anything for her family and even drop what she was doing to be a counselor for any family troubles. She was preceded in death by her parents and father in law; Lyle Scarbrough. Julie is survived by her husband Paul of the home; daughter; Julinda Reynolds and husband Jack of Stratford, TX; sons: Justin Bassham and wife Tiffany of Dumas, TX and Jaylon Bassham and wife Kalynn of Dalhart, TX; brothers: Jeff Jolly of Dumas, TX and Brent Jolly and wife Janelle of Florida; sister: Shawna Goodwin and husband Chris of Dumas, TX; step-son: Cody Moats of Amarillo, TX; grandchildren: Harrison, Kennedy and Benjamin Reynolds of Stratford, TX and Christian Bassham of Dumas, TX She is also survived by numerous nieces and nephews. The family suggests with heartfelt gratitude that in lieu of flowers, memorials be made to the The ALS Association of Texas 14555 Dallas Parkway Suite 100-219, Dallas, Texas 75254
To plant memorial trees or send flowers to the family in memory of Julie Scarbrough, please visit our flower store.
---
Guestbook
A photo was added for Julie Jolly Scarbrough
Beeson - Morrison Funeral Directors May 18 2021 12:00 AM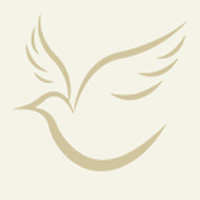 We are so sorry for your loss. Prayers for comfort and peace during this time. Love, John & Sherry
Sherry Robinett of Dumas Jul 8 2020 12:00 AM
Julie was a dear friend in high school. She was sweet to the core. My heart breaks for her sweet family. May she rest in peace.
Melissa Chambers of Edmond OK Jun 17 2020 12:00 AM
Paul, My prayers go out to you and your family. So sorry you are going through this. May God be with all.
Sherry Livingston of Amarillo Jun 17 2020 12:00 AM
Paul, I am so sorry for your loss. My prayers will be with you and your family
Brett Bryant of Amarillo Texas Jun 15 2020 12:00 AM
Shawna, Jeff & Brent , I am so sorry for your loss. I know Julie will be missed so much. Even though i haven't seen you all in such a long time.I remember us going to church together. Julie was such a pretty young woman. She sure favored your mom.I know she must be having such a great reunion with your mom & dad. I will be lifting you up in my prayers. May the Lord be especially near to you all and comfort as only he can. Love & prayers.
Kimberly Roberts of Amarillo Jun 14 2020 12:00 AM
We send our Love and Sympathy to the family. Julie was so sweet, we will miss her. You are in our thoughts and prayers.
Tony and Janice Young of Amarillo, Yexas Jun 14 2020 12:00 AM
Never forgotten spread your wings and fly my friend may your family find comfort and peace
Bobbi Fisher of Sanford Jun 14 2020 12:00 AM
A candle was lit in memory of Julie Scarbrough
Bobbi Fisher of Sanford Jun 14 2020 12:00 AM
Love you Big Paul! Peace, love and light my friend
Janet and Eddie Riley of Amarillo Jun 13 2020 12:00 AM
Show More Entries