Order Flowers now for guaranteed delivery before Kenneth's visitation.
Kenneth Maxwell
Kenneth 'Windy' Maxwell, 88 of Dumas, passed away on Monday, May 2, 2016. Funeral services are scheduled for 10 o'clock in the morning on Wednesday, May 4, 2016 at Life Tabernacle with Rev. Mark Wallis, pastor of the church, officiating. Interment will follow in Northlawn Memorial Gardens. The family will receive friends from 6 o'clock until 8 o'clock in the evening on Tuesday at the funeral home. Arrangements are entrusted to Morrison Funeral Directors. Windy was born on January 28, 1928 in Weinert, TX to Robert and Ollie Maxwell. He was orphaned at the age of seven and grew up with aunts, uncles and cousins. He would eventually work for Patsy Ridley's uncle where they met and would later marry on May 14, 1948. Windy worked for Panhandle Eastern for 30 years as an engineer until his retirement. He had a heart for his family and all animals. He also loved fishing, driving tractors, and anything to do with farming. He was a member of Life Tabernacle. He was preceded in death by his parents and a brother Lloyd Maxwell. He is survived by his wife Patsy of the home; daughters: Darla Howard and husband Richard of Wolfforth, TX and Becky Meil and husband Douglas of Dumas, TX; granddaughters Wendy Lust and husband Cory of Sunray, TX and Summer Strong and husband Chris of Lubbock, TX; grandsons: Nathan Meil and Monty Howard both of Lubbock, TX; great grandchildren: Cray Lust, Cutter Lust, Sage Lust, Willow Strong and Luke Strong.
To plant memorial trees or send flowers to the family in memory of Kenneth Maxwell, please visit our flower store.
---
Guestbook
A photo was added for Kenneth Maxwell
Beeson - Morrison Funeral Directors May 18 2021 12:00 AM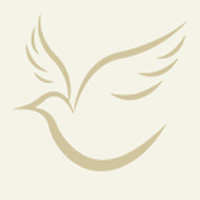 Pat, Darla, & Becky, We are so sorry to hear about Windy. We hope you all are doing okay. Our love to all of you.
Gene & Cinda Flanary May 4 2016 12:00 AM
Patsy, I am so sorry to hear of Kenneth's passing. Know you are in my thoughts and prayers. Much love, Betty Johnston Blair Ruidoso, NM
Betty Blair May 2 2016 12:00 AM
Patsy, Becky, Darla, and families; I am so sorry and please know you all have been in our prayers. Your family has always been a very special part of my family, and we love you dearly. Tanya and Floyd Koch
Tanya Koch May 2 2016 12:00 AM
Patsy and family... You are in our prayers at this time. God bless you all as we remember Windy's life. Growing up, you were all like a second family to me and Windy was always someone I looked up to. Lots of love, Tim Hudgins and family
Timothy Hudgins May 2 2016 12:00 AM
Darla & Family, I am very sorry for your loss. My prayers are with you during this very difficult time!
Debby Toliver Cotter May 2 2016 12:00 AM
Patsy, I am sorry for your loss yet, proud to know Windy is with his Savior! I will pray for you, Darla, Becky and family that Christ hold you, walk with you, and give you peace beyond understanding. Your family has always held a special place in my heart. Love to all, Gary
Gary Collier May 2 2016 12:00 AM
Dear Patsy, Darla, Becky and Family, We just want all of you to know how sorry we are about Windy's passing. He was one great fella! Daddy always enjoyed visiting with him and loved to catch up with him in the field or at the elevator. Mother and I were talking this morning about when we lived next door to each other was a good time with great neighbors. May God wrap His arms of peace and love around all of you at this time. We know you will miss him greatly. May the memories fill your hearts and ease the pain. Love and Prayers, Ruby Smith, Howard and Genelle Patton
Howard & Genelle Patton May 2 2016 12:00 AM